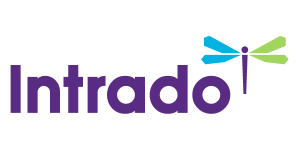 Nautilus Minerals issues press release correction
/EIN News/ -- TORONTO, April 03, 2018 (GLOBE NEWSWIRE) -- Nautilus Minerals Inc. (TSX:NUS) (OTC:NUSMF) (Nasdaq Intl Designation) (the "Company" or "Nautilus") announces a correction to its press release issued  March 29, 2018 titled "Nautilus Minerals Seafloor Production Vessel Launched" (see link below).

The second paragraph of the press release states that the Mawei Yard has designed and built the world's first Deep Sea Mining Production Support Vessel, in cooperation with Nautilus and Marine Assets Corporation. The Company wishes to clarify that SeaTech Solutions, and not the Mawei Yard, is in fact the designer of the Production Support Vessel.
Links
http://www.nautilusminerals.com/irm/PDF/1989_0/NautilusMineralsSeafloorProductionVesselLaunched
For more information please refer to www.nautilusminerals.com or contact:
Investor Relations
Nautilus Minerals Inc. (Toronto)
Email: investor@nautilusminerals.com
Tel: +1 416 551 1100
About Nautilus Minerals Inc. Nautilus is the first company to explore the ocean floor for polymetallic seafloor massive sulphide deposits. Nautilus was granted the first mining lease for such deposits at the prospect known as Solwara 1, in the territorial waters of Papua New Guinea, where it is aiming to produce copper, gold and silver. The Company has also been granted its environmental permit for this site.
Nautilus also holds highly prospective exploration acreage in the western Pacific (granted and under application), as well as in international waters in the Central Pacific.
A Canadian registered company, Nautilus is listed on the TSX:NUS stock exchange and is also a member of the Nasdaq International Designation program. Its corporate office is in Brisbane, Australia. Its major shareholders include MB Holding Company LLC, an Oman based group with interests in mining, oil & gas, which holds a 29.3% interest and Metalloinvest, the largest iron ore producer in Europe and the CIS, which has a 18.5% holding (each on a non-diluted basis, excluding loan shares outstanding under the Company's share loan plan).