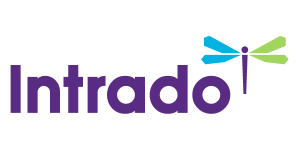 Michael Kappel Joins MotivAction
/EIN News/ -- MINNEAPOLIS, April 03, 2018 (GLOBE NEWSWIRE) -- MotivAction, a global leader in performance improvement is pleased to announce the recent hire of Michael Kappel, who joins the MotivAction team as a Business Development Director, based in Minneapolis, MN.

Michael brings nineteen years of hospitality, sales and marketing leadership to MotivAction through previous roles at Hyatt, Starwood, and most recently IHG's InterContinental brand. "It's an exciting time to be a part of MotivAction and I'm thrilled for the opportunity to showcase my experience with sales incentives and employee engagement," says Kappel.
"Michael brings a unique skillset to the business and a long history of client service and driving business results," says Kari Vrba, Senior Vice President of Business Development, MotivAction. "His expertise and track record will help us continue our goal of achieving results through people."
About MotivAction
MotivAction is a global performance improvement company with a single purpose – to help clients achieve MORE. Through sales incentives, employee engagement and recognition, meetings and events, customer loyalty, and training, MotivAction helps clients achieve results through people. For more information or to request an Encore or Encore Channel technology demo, visit motivaction.com.
Contact:
Mike McWilliams
mmcwilliams@motivaction.com
16355 36th Avenue North, Suite 100
Minneapolis, MN  55446
Ph: 763.412.3234