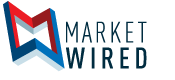 Ivey Business School and Isobar Launch Design Thinking Program
Business School and Creative Agency Partner to Educate Leaders on Innovative Method to Improve Customer Experience
/EINPresswire.com/ -- TORONTO, ONTARIO--(Marketwired - Mar 29, 2018) - The Ivey Business School at Western University, and Isobar Canada are pleased to announce the launch of an executive education program that equips leaders with the latest human-centred framework for creating innovative ideas and solving problems.
"Business leaders are tasked more and more with improving the customer experience, initiating this kind of change momentum is more important than ever," said Mark Healy, Ivey's Director of Executive Education.
"While many programs in the market focus on the theoretical side of Design Thinking, we've been able to draw on Isobar's real-world expertise and apply it to the program learning outcomes," Healy added.
Design Thinking is a creative method for uncovering previously unknown customer needs or problems. Rigorous experimentation is utilized to sift through the many possible solutions that are produced by rapid ideation. Following the prototyping process, the best ideas are combined to generate an execution-ready product or service. Nike, Apple, Airbnb, and Starbucks are all organizations that have experienced success by employing the Design Thinking method.
"At Isobar our idea-centric focus is enhanced with real life data to draw on customer insights and develop culturally relevant messages that result in sustainable ROI for brands," said Jeff Greenspoon, CEO Isobar Canada.
"For us, evolving this thinking into a defined innovation process is a clear and focused way to articulate the engine that helps bring smart ideas to life."
In addition to studying relevant case studies and scenarios, Ivey's hands-on, experiential learning approach will coordinate participants into a series of teams. Each team will identify a technology that can be transformed into a market opportunity. Then, by employing the ideation process that participants have learned in class, each team will prototype viable solutions for a true Design Thinking experience.
The next session of this two-day program begins April 5, 2018, at the Ivey Tangerine Leadership Centre, a state-of-the-art facility located in the heart of Toronto's Financial District.
For more information:
https://www.ivey.uwo.ca/executive/our-programs/design-thinking-driving-innovation/
About Isobar
Isobar (www.isobar.com) is a global digital agency of 6,500 people across 45 markets, united by our mission to transform businesses, brands and people's lives with the creative use of digital. Informed by our consultancy practice, we deliver digital transformation, solving complex business challenges through our marketing, ecosystems and products & services offering. Isobar has won over 300 awards in 2017 including Asia-Pacific Digital Network of the Year. Key clients include General Motors, Coca-Cola, adidas, Enterprise, P&G, Philips and Huawei. Isobar is part of the Dentsu Aegis Network, a wholly owned subsidiary of Dentsu Inc.
About the Ivey Business School, Western University
The Ivey Business School (www.ivey.ca) at Western University is Canada's leading provider of relevant, innovative and comprehensive business education. Drawing on extensive research and business experience, Ivey faculty provides the best classroom experience, equipping graduates with the skills and capabilities they need to tackle the leadership challenges in today's complex business world. Ivey offers world-renowned undergraduate and graduate degree programs as well as Executive Development at campuses in London (Ontario), Toronto and Hong Kong.
Ivey Business School
Mark Healy
416-797-9666


EIN Presswire does not exercise editorial control over third-party content provided, uploaded, published, or distributed by users of EIN Presswire. We are a distributor, not a publisher, of 3rd party content. Such content may contain the views, opinions, statements, offers, and other material of the respective users, suppliers, participants, or authors.