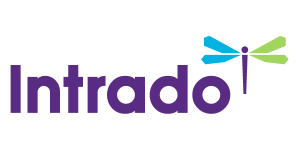 Sorrento Therapeutics Chairman/CEO update to stockholders
/EIN News/ -- SAN DIEGO, March 28, 2018 (GLOBE NEWSWIRE) -- Sorrento Therapeutics, Inc. (NASDAQ:SRNE)

Dear Sorrento Stockholders,
Despite a recent short seller opinion piece aimed at undermining the credibility of Sorrento and its management and negatively impacting Sorrento shareholder value, which we believe to be baseless and without merit, I am confident in my current team's ability to execute on our strategic plan and deliver long term shareholder value.
In this regard, I want to provide an update on our progress since my previous "letter to stockholders" communication (dated 02/05/18).  Since the beginning of the year, our company has already accomplished the following:
INDs accepted in China (01/28/18) and South Korea (02/05/18) for two of our partnered PD-L1 antibodies and are currently recruiting patients
NDA approval of ZTlido™ (topical lidocaine system) 1.8% (02/28/18)
IND submission for our lead program, CD38 CAR-T (03/08/18)
Completed treatment of first cohort (03/12/18) and entered into second cohort treatment in the epidural RTX trial for intractable cancer pain (RTX-001)
With the foregoing major achievements and recently announced financing, we are now in a much better position to execute on commercialization efforts, enter into strategic partnerships and advance our clinical stage assets, including the following:
1H18 CD38 CAR-T phase I clinical trial for relapsed or refractory multiple myeloma (with our partner, Celularity Inc.)
1H18 RTX IND filing and first patient enrolled for intra-articular osteoarthritis pain
2H18 combination trial for oncolytic virus Seprehvir® and CEA CAR-T for solid tumors
2H18 phase 1b clinical trial completion for CEA CAR-T in liver metastasis of primary solid tumors
We aim to provide timely updates on the progress of our clinical programs and existing and upcoming partnerships.  Thank you for your continued loyalty and support.
Dr Henry Ji
Chairman and CEO, Sorrento Therapeutics.
About Sorrento Therapeutics, Inc. 
Sorrento is a clinical stage, antibody-centric, biopharmaceutical company developing new therapies to turn malignant cancers into manageable and possibly curable diseases. Sorrento's multimodal multipronged approach to fighting cancer is made possible by its' extensive immuno-oncology platforms, including key assets such as fully human antibodies ("G-MAB™ library"), clinical stage immuno-cellular therapies ("CAR-T"), intracellular targeting antibodies ("iTAbs"), antibody-drug conjugates ("ADC"), and clinical stage oncolytic virus ("Sephrevir®"). 
Sorrento's commitment to life-enhancing therapies for cancer patients is also demonstrated by our effort to advance a first-in-class (TRPV1 agonist) non-opioid pain management small molecule in Resiniferatoxin ("RTX") and ZTlido. Resiniferatoxin is completing a phase IB trial in terminal cancer patients. ZTlido was approved by US FDA on 02/28/18.
For more information visit www.sorrentotherapeutics.com
Forward-Looking Statements
This letter to the stockholders of Sorrento Therapeutics, Inc. contains forward-looking statements subject to risks and uncertainties that could cause actual results to differ materially from those projected. Forward-looking statements include, among others, those relating to our commercialization and strategic partnership plans and opportunities and the advancement of our clinical stage assets, including CD38 CAR-T phase I clinical trial, RTX IND filing and first patient enrollment,  combination trial for oncolytic virus Seprehvir® and CEA CAR-T for solid tumors and phase 1b clinical trial completion for CEA CAR-T in liver metastasis of primary solid tumors. Risks and uncertainties include whether Sorrento will continue the development of its assets; regulatory risks and risks in seeking and obtaining US and non-US regulatory approvals of Sorrento's product candidates; risks associated with conducting clinical trials of product candidates; whether ongoing or planned clinical trials are implemented and conducted on the timelines Sorrento currently expects; whether any  product candidates will be shown to be safe and efficacious in clinical trials; whether Sorrento will have access to sufficient capital to fund its planned development and potential commercialization activities; risks related to retaining our key employees; risks regarding competitors' products and product candidates; and additional risks set forth in the Company's filings with the Securities and Exchange Commission. These forward-looking statements represent the Company's judgment as of the date of this letter to stockholders. The Company disclaims, however, any intent or obligation to update these forward-looking statements.
Media and Investor Relations
Contact: Alexis Nahama, Vice President Corporate Development
Telephone: 1.858.203.4120
Email: investors@sorrentotherapeutics.com
Website: www.sorrentotherapeutics.com
Sorrento® and the Sorrento logo are registered trademarks of Sorrento Therapeutics, Inc.
ZTlido™ and G-MAB™ are trademarks owned by Scilex Pharmaceuticals, Inc. and Sorrento, respectively.
Seprehvir®, is a registered trademark of Virttu Biologics Limited, a wholly-owned subsidiary of TNK Therapeutics, Inc. and part of the group of companies owned by Sorrento Therapeutics, Inc.
All other trademarks are the property of their respective owners. 
© 2018 Sorrento Therapeutics, Inc. All Rights Reserved.