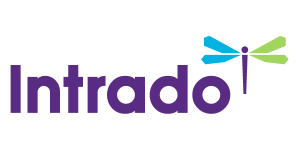 AcuityAds Announces a CDN$4.0 Million Bought-Deal Private Placement Led by Haywood Securities
/EIN News/ --  NOT FOR DISTRIBUTION TO UNITED STATES NEWS WIRE SERVICES OR FOR DISSEMINATION IN THE UNITED STATES
TORONTO, March 28, 2018 (GLOBE NEWSWIRE) -- AcuityAds Holdings Inc. (TSXV:AT) ("AcuityAds" or the "Company"), a technology leader that provides targeted digital media solutions by leveraging its proprietary AI technology to enable advertisers to connect intelligently with audiences across video, mobile, social and online display advertising campaigns, today announced that it has entered into an agreement with a syndicate of underwriters led by Haywood Securities Inc., ("Haywood" and collectively the "Underwriters"), pursuant to which the Underwriters have agreed to purchase, on a bought deal private placement basis, 4,000,000 common shares ("Shares") of AcuityAds, at a price of CDN$1.00 per Share (the "Offering Price") for aggregate gross proceeds of approximately CDN $4.0 million (the "Offering").
In addition, AcuityAds has also granted the Underwriters an over-allotment option (the "Option") to purchase up to an additional 600,000 Shares (representing 15% of the base Offering) at the Offering Price exercisable in whole or in part at any time 48 hours prior to the closing of the Offering. If the Option is exercised in full, the aggregate gross proceeds of the Offering will be approximately CDN$4,600,000.
The net proceeds from the Offering are expected to be used to fund the initial payment in connection with the previously announced acquisition of ADman Interactive S.L., for working capital and general corporate purposes.
It is expected that members of senior management and some Directors will be participating in the Offering.
The Offering is expected to close on or about April 13, 2018 and is subject to certain conditions including, but not limited to, the receipt of all necessary approvals including approval of the TSX Venture Exchange. On closing of the Offering, AcuityAds will pay the Underwriters a cash commission equal to 7% of the gross proceeds of the Offering and will issue such number of broker warrants equal to 7% of the number of Shares sold in the Offering. Each broker warrant will be exercisable into Shares at the Offering Price for a period of two years from the closing date.
About AcuityAds:
AcuityAds is a leading technology company that provides marketers a more powerful and holistic solution for digital advertising across all ad formats and devices to amplify reach and Share Of Attention® throughout the customer journey. Via its unique data-driven insights, real-time analytics and industry-leading activation platform based on proprietary machine learning technology, AcuityAds leverages an integrated ecosystem of partners for data, inventory, brand safety and fraud prevention, offering unparalleled trusted solutions that the most demanding marketers require to be successful in the digital era.
AcuityAds is headquartered in Toronto, Canada with offices across North America including New York City, Boston, Chicago, Las Vegas, Los Angeles, San Francisco, Vancouver, Calgary and Montreal. For more information, visit www.AcuityAds.com.
For further information, please contact:
Babak Pedram
Investor Relations
Virtus Advisory Group Inc.
416-644-5081
Tal Hayek
Chief Executive Officer
AcuityAds Holdings Inc.
416-218-9888
tal.hayek@acuityads.com

Cautionary Statement Regarding Forward-Looking Information
Certain statements included herein constitute "forward-looking statements" within the meaning of applicable securities laws. Forward-looking statements can generally be identified by words such as "believe", "anticipate", "expect", "intend", "plan", "will", "may" and other similar expressions. These statements are based on the Company's expectations, estimates, forecasts and projections and include statements relating to the completion of the Offering and the use of proceeds from the Offering. They are not guarantees of future performance and involve risks and uncertainties that are difficult to control or predict. These risks and uncertainties are discussed in the Company's regulatory filings available on SEDAR at www.sedar.com. There can be no assurance that forward-looking statements will prove to be accurate as actual outcomes and results may differ materially from those expressed in these forward-looking statements. Readers, therefore, should not place undue reliance on any such forward-looking statements. Further, a forward-looking statement speaks only as of the date on which such statement is made. Except as required by applicable law, the Company undertakes no obligation to publicly update any such statement or to reflect new information or the occurrence of future events or circumstances.
Neither the TSXV nor its Regulation Services Provider (as that term is defined in the policies of the TSXV) accepts responsibility for the adequacy or accuracy of this release.