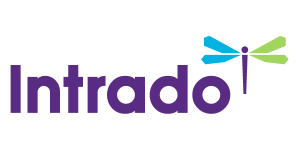 Revive Therapeutics Retained Mi3 Communications for Investor Relations Services
/EIN News/ -- TORONTO, March 28, 2018 (GLOBE NEWSWIRE) -- Revive Therapeutics Ltd. ("Revive" or the "Company") (TSX VENTURE:RVV) (OTCQB:RVVTF), a company focused on the research, development and commercialization of novel cannabinoid solutions, announced that is has received notice from the TSX-V accepting an arm's length Investor Relations Agreement (the "Agreement") entered into with Mi3 Communications Financières Inc. (the "Consultant") of Montreal, Quebec, with an effective date of January 2, 2018.  The principal of the Consultant is Mario Drolet. 

Under the terms of the Agreement, the Consultant will carry out services on behalf of the Company in Eastern Canada, which services include, but are not limited to, communication of all news releases and information on the Company, including technical notes, posting on Consultant's Twitter and Facebook, and assisting the Company at PR roadshows across 12 cities in Canada.  As consideration for these services, the Company agreed to pay to the Consultant a monthly consideration of C$3,000, plus reimbursement of approved expenses, for a period of three months commencing January 2, 2018.  Pursuant to the Policies of the TSX-V, the Company has internal policies and procedures in place to monitor investor relations activities and to ensure compliance with all applicable Securities Laws, Regulations and Policies and Policies of the TSX-V.
About Revive Therapeutics Ltd.
Revive Therapeutics Ltd. (TSX VENTURE:RVV)(OTCQB:RVVTF) is focused on the research, development and commercialization of novel therapies and technologies for the medical cannabis and cannabinoid-based pharmaceutical markets. Additional information on Revive is available at www.ReviveThera.com.
REVIVE THERAPEUTICS LTD. CAUTIONARY NOTE REGARDING FORWARD-LOOKING STATEMENTS
Neither the TSX-V nor its Regulation Services Provider (as that term is defined in the policies of the TSX-V) accepts responsibility for the adequacy or accuracy of this release.
This news release includes certain information and statements about management's view of future events, expectations, plans and prospects that constitute "forward-looking information" that involves known and unknown risks and uncertainties, which are not comprised of historical facts, and most of which are beyond the control of Revive. Forward-looking statements include estimates and statements that describe Revive's future plans, objectives or goals, including words to the effect that Revive or its management expects a stated condition or result to occur. Forward-looking statements may be identified by such terms as "believes", "anticipates", "intends", "expects", "estimates", "may", "could", "would", "will", or "plan", and similar expressions. Specifically, forward-looking statements in this news release include, without limitation, statements regarding: the granting of a patent for Bucillamine for the treatment of gout; the potential efficacy and commercial viability of Bucillamine for treatment of gout and Bucillamine for the treatment of Cystinuria; expansion of the Bucillamine clinical testing program; the Company's drug research and development, and commercialization plans; the Company's research, development and commercialization plans for plant-based therapies, including cannabinoids; the timing of operations; and estimates of market conditions. These statements involve known and unknown risks, uncertainties, and other factors that may cause actual results or events, performance, or achievements of Revive to differ materially from those anticipated or implied in such forward-looking statements. Since forward-looking statements are based on assumptions and address future events and conditions, by their very nature they involve inherent risks and uncertainties. The Company believes that the expectations reflected in these forward-looking statements are reasonable, but there can be no assurance that actual results will meet management's expectations. In formulating the forward-looking statements contained herein, management has assumed: that business and economic conditions affecting Revive will continue substantially in the ordinary course and will be favourable to Revive; that clinical testing results will justify commercialization of the Company's drug candidates; that Revive will be able to obtain all requisite regulatory approvals to commercialize its drug candidates; that such approvals will be received on a timely basis; and, that Revive will be able to find suitable partners for development and commercialization of its drug repurposing candidates on favourable terms. Although these assumptions were considered reasonable by management at the time of preparation, they may prove to be incorrect and no assurance can be given that such events will occur in the disclosed time frames or at all.
Factors that may cause actual results to differ materially from those anticipated by these forward-looking statements include: uncertainties associated with obtaining regulatory approval to perform clinical trials and market products; the need to establish additional corporate collaborations, distribution or licensing arrangements; the Company's ability to raise additional capital if and when necessary; intellectual property disputes; increased competition from pharmaceutical and biotechnology companies; changes in equity markets, inflation, and changes in exchange rates; and other factors as described in detail in Revive's Management's Discussion & Analysis for the period ended June 30, 2017 and Revive's other public filings, all of which may be viewed on SEDAR (www.sedar.com). Given these risks and uncertainties, readers are cautioned not to place undue reliance on such forward-looking statements and information, which are qualified in their entirety by this cautionary statement. Except as required by law, Revive disclaims any intention and assumes no obligation to update or revise any forward-looking statements to reflect actual results, whether as a result of new information, future events, changes in assumptions, changes in factors affecting such forward-looking statements or otherwise.
Contact:
Revive Therapeutics Ltd.
Craig Leon
Chief Executive Officer
Revive Therapeutics Ltd.
Tel: (416) 272-5525
Email: craig@revivethera.com
Website: www.revivethera.com