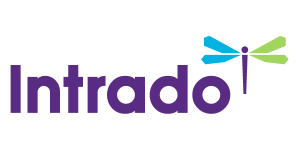 A. Schulman Declares Regular and Convertible Special Stock Cash Dividends
/EIN News/ -- AKRON, Ohio, March 28, 2018 (GLOBE NEWSWIRE) -- A. Schulman, Inc. (Nasdaq:SHLM) announces a regular quarterly cash dividend of $0.205 per common share, payable May 1, 2018, to shareholders of record on April 13, 2018.

Additionally, the Company announces the quarterly cash dividend of $15.00 per share on the 125,000 shares of the Company's convertible special stock, payable on May 1, 2018 to shareholders of record on April 15, 2018.
About A. Schulman, Inc.
A. Schulman, Inc. is a leading international supplier of high-performance plastic compounds, composites and resins headquartered in Akron, Ohio. Since 1928, the Company has been providing innovative solutions to meet its customers' demanding requirements. The Company's customers span a wide range of markets such as packaging, mobility, building & construction, electronics & electrical, agriculture, personal care & hygiene, sports, leisure & home, custom services and others. The Company employs approximately 5,200 people and has 54 manufacturing facilities globally. A. Schulman reported net sales of approximately $2.5 billion for the fiscal year ended August 31, 2017. Additional information about A. Schulman can be found at www.aschulman.com.
SHLM_All
Media and Investors:
Jennifer K. Beeman
Vice President, Corporate Communications & Investor Relations
A. Schulman, Inc.
3637 Ridgewood Road
Fairlawn, OH 44333
United States
Tel: +1 330-666-3751
Email: Jennifer.Beeman@aschulman.com