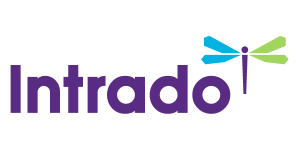 GCP Applied Technologies Recognized for Board Diversity
/EIN News/ -- CAMBRIDGE, Mass., March 28, 2018 (GLOBE NEWSWIRE) -- GCP Applied Technologies Inc. (NYSE:GCP) has been awarded a Winning Company 2017 designation by the organization 2020 Women on Boards. This national campaign aims to increase the number of women represented on corporate boards to 20% by the year 2020.

2020 Women on Boards recognized that GCP's board of directors is composed of 38% women, holding three of eight board seats, and identified its gender diversity as an example of good corporate governance. GCP is among approximately 1,150 companies in a database of 3,200 companies which meet or exceed the 2020 Women on Boards diversity goal.
Gregory E. Poling, GCP's president and chief executive officer, commented that "successful organizations are often built by effectively channeling different ideas, perspectives, and insights." Poling added that "we are committed to building a diverse and balanced workforce across GCP's global organization, and our board is a strong reflection of that commitment."  
About GCP Applied Technologies
GCP is a leading global provider of construction products technologies that include additives for cement and concrete, the VERIFI® in-transit concrete management system, high-performance waterproofing products, and specialty systems. GCP products have been used to build some of the world's most renowned structures. More information is available at www.gcpat.com.
Media Relations
Paul Keeffe
+1 617 498-4461
mediainfo@gcpat.com
Investor Relations
Joe DeCristofaro
investors@gcpat.com
+1 617 498-2616