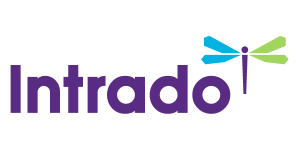 Petrocapita Announces Changes to the Trustees, Directors and Officers
/EIN News/ -- NOT FOR DISTRIBUTION TO US NEWS WIRE SERVICES OR DISSEMINATION IN THE UNITED STATES 
CALGARY, Alberta, March 22, 2018 (GLOBE NEWSWIRE) -- Petrocapita Income Trust (CSE:PCE.UN) ("Petrocapita" or the "Trust") announces with regret the resignation of Mr. (A.T.) Alex Lemmens as a Trustee of the Trust and Director, President and Chief Executive Officer of the Administrator of the Trust, for personal reasons.
Mr. Richard N. Mellis, a Trustee of the Trust, a Director and Officer of the Administrator of the Trust, and formerly VP, Land, Environment Regulatory Compliance of the Administrator of the Trust has been appointed as President and Chief Executive in the place and stead of Mr. Lemmens.  This change in the Board of Trustees and the Directors and Officers of the Administrator of the Trust is effective March 21, 2018.
About Petrocapita
Petrocapita Income Trust is a Specified Investment Flow Through trust developing and acquiring heavy oil production and infrastructure assets in the Lloydminster area of east central Alberta and west central Saskatchewan through its wholly owned subsidiary, Petrocapita Energy Corp. Petrocapita owns and/or operates 445 gross (426.3 net) oil wells, 91 gross (22 net) gas wells, 19 produced water disposal facilities, 3 custom oil processing facilities, 4 natural gas compressor stations, 127.25 km in pipelines, oil well service rigs, fluid haul tractors and trailers, and well site processing equipment. It is seeking accretive opportunities to acquire both oil production and complimentary midstream assets during a cyclical low in the oil and gas markets.
For further information, please contact:
Richard Mellis, President
Telephone: (587) 393-3459
OR
Steve Elliott, Investor Relations
Telephone: (587) 700-8408