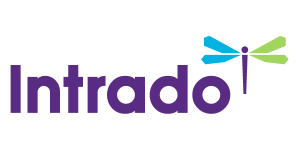 Jones Soda Co. Announces Fourth Quarter Fiscal 2017 Earnings Conference Call
/EIN News/ --
Seattle, WA, March 22, 2018 (GLOBE NEWSWIRE) -- Jones Soda Co. (OTCQB: JSDA), a leader in the premium soda category and known for its unique branding and innovative marketing, today announced that it will host a conference call to discuss financial results for its fourth quarter on Tuesday, March 27th, 2018 at 4:30 p.m. Eastern Time. Jones Soda will announce its financial results for this period in a press release after the market close on March 27th, 2018.
This call will be webcast and can be accessed by visiting the Investor section of the Company's website at www.jonessoda.com. Investors may also listen to the call via telephone by dialing (323) 794-2093 (conference ID: 5951356). In addition, a telephone replay will be available by dialing (412) 317-6671 (conference ID: 5951356) through April 3rd, 2018, at 11:59 p.m. Eastern Time.
About Jones Soda Co.
Headquartered in Seattle, Washington, Jones Soda Co.® (OTCQB: JSDA) markets and distributes premium beverages under the Jones® Soda and Lemoncocco ® brands. A leader in the premium soda category, Jones Soda is known for its variety of flavors, made with cane sugar and other high quality ingredients and incorporating always-changing photos sent in from its consumers. The diverse product line of Jones offers something for everyone – pure cane sugar soda, zero-calorie soda and Lemoncocco ® non-carbonated premium refreshment. Jones Soda is sold across North America in glass bottles, cans and on fountain through traditional beverage outlets, restaurants and alternative accounts. For more information, visit www.jonessoda.com or www.myjones.com or www.drinklemoncocco.com.
Max Schroedl
Chief Financial Officer
Jones Soda Co.
(206) 624-3357 or finance@jonessoda.com