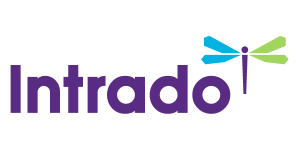 PeerStream, Inc. Reports Year End 2017 Results
2017 Revenues Reach $24.8 Million, 18.4% Year Over Year Increase
/EIN News/ -- NEW YORK, March 22, 2018 (GLOBE NEWSWIRE) -- PeerStream, Inc. (f/k/a Snap Interactive, Inc.) ("PeerStream," the "Company," "we," "our" or "us") (OTCQB:PEER), a leading developer of innovative decentralized technologies that power multimedia social apps and business communication solutions worldwide, today announced financial and operational results for the fourth quarter and year ended December 31, 2017.

Presentation for Merger:
On October 7, 2016, we completed our merger (the "AVM Merger") with A.V.M. Software ("AVM"). The Merger has been accounted for as a "reverse merger" under the acquisition method of accounting for business combinations with AVM being treated as the accounting acquirer of Snap Interactive, Inc., now known as PeerStream. Accordingly, the financial results for the fiscal year ended December 31, 2017 presented in this release reflect the operations of the combined company. These results for the fiscal year ended December 31, 2017 are compared to the financial results of AVM for the period of January 1, 2016 through October 7, 2016 and the operations of the combined company for the period of October 8, 2016 through December 31, 2016.
2017 Financial Highlights:
Total revenues increased to $24.8 million, representing 18.4% growth as compared to the year ended December 31, 2016, driven primarily by the completion of the AVM Merger;
Subscription revenues increased to $22.9 million, representing 22.8% growth as compared to the year ended December 31, 2016, driven primarily by the completion of the AVM Merger;
Net loss from operations was approximately $5.7 million for the year ended December 31, 2017, which included $815 thousand of one-time expenses primarily related to a terminated merger with LiveXLive Media, Inc. ("LiveXLive") and a one-time lease cancellation fee;
Adjusted EBITDA was approximately $(1.9) million for the year ended December 31, 2017, which included $815 thousand of one-time expenses primarily related to the terminated LiveXLive merger, and a one-time lease cancellation fee;
Net cash flow for the year ended December 31, 2017 was ($25.5) thousand, an improvement from ($2.5) million for the year ended December 31, 2016; and
Completed a $1.0 million investment by Hershey Strategic Capital, LP ("Hershey Capital") to further our blockchain development initiatives.
2017 Business Highlights:
During the year ended December 31, 2017, we executed key components of our strategic objectives:
Launched a strategy to integrate blockchain into our technology base and business, form partnerships and advisory relationships to expand technology capabilities, and evaluate strategic M&A, equity and token investments supporting our blockchain strategy;
Announced the development of Backchannel, a secure video messaging app leveraging end-user privacy features of blockchain technology, expected to launch in the fourth quarter of 2018;
Formed a blockchain advisory board to accelerate our blockchain strategy, and appointed three initial industry leading members: Michael Jones, Lou Kerner and Lon Wong;
Formed a product development and technology relationship with blockchain security innovator, Gladius Network, LLC ("Gladius") and completed a limited investment in Gladius' initial coin offering;
Expanded the relationship with a leading payment processor to allow bitcoin payment processing on Camfrog and Tinychat, evolving our platform to further serve our worldwide user base;
Founded an Innovation Lab to leverage our technology and commercial platform to support growth initiatives in the live video markets;
Completed the launch of Camfrog Live, a new live video streaming entertainment service; and
Completed AVM Merger integration efforts, including organizational restructuring, real estate and vendor consolidation, and standardizing our technology platform and reporting system, resulting in projected annualized cost savings of approximately $3 million.             
In addition, in the portion of 2018 that has already transpired, we accomplished the following objectives:
Rebranded our corporate entity to PeerStream, Inc., which we believe better reflects our mission to connect peers via multimedia streaming and communications;
Began development of PeerStream Protocol ("PSP"), an open source, multimedia delivery protocol that is built on blockchain technology and designed to increase scalability, cost efficiency and security for real-time communication applications in such areas as video conferencing, messaging and workforce collaboration;
Launched PeerStream Business Solutions to provide technology licensing, services and support related to multimedia streaming and communications for third party developers and corporate clients, leveraging the Company's blockchain technology base; and
Entered into a technology services agreement with ProximaX as an initial step in providing services through PeerStream Business Solutions.
Financial Overview (in thousands)
Current year compared to prior year:
 
 
 
 
 
 Years Ended
 
 
 
December 31,
 
 
GAAP Results (unaudited)
2017
 
2016
 
Change
  Subscription revenue
$
  22,899
 
 
$
  18,648
 
 
22.8
%
  Advertising revenue
$
  1,943
 
 
$
  2,340
 
 
(17.0
)%
Total revenues
$
  24,842
 
 
$
  20,988
 
 
18.4
%
 
 
 
 
 
 
Net loss
$
   (5,894
)
 
$
  (1,453
)
 
305.6
%
Net cash used in operating activities
$
  (731
)
 
$
  (407
)
 
79.6
%
Net cash flow
$
  (26
)
 
$
  (2,514
)
 
(99.0
)%
 
 
 
 
 
 
Financial Metrics (unaudited)
 
 
 
 
 
Bookings
$
  22,624
 
 
$
  18,168
 
 
24.5
%
Adjusted EBITDA (a non-GAAP measure)
$
  (1,931
)
 
$
  12
 
 
n/a
 
 
 
 
 
 
 
 
 
 
 
 
"PeerStream begins the new year with a new corporate identity, an integrated business, an expanded business strategy and leadership in adoption of transformative blockchain technology. Much of what we achieved in 2017 laid the foundation for our new initiatives. These accomplishments include the integration of AVM, and launching our Innovation Lab, which incubated our blockchain strategy and our new live video streaming entertainment service, Camfrog Live," said Alex Harrington, Chief Executive Officer.
"For almost twenty years, the Company has been an innovator in delivering multimedia communication over web and mobile, amassing 26 patents in the process. We now continue that pioneering tradition with our leadership in integrating blockchain technology into real-time media delivery. With the introduction of PSP and our Business Solutions offerings, we now can commercialize this powerful technology base not only through our popular consumer applications, but via new B2B sources of revenue as well. We underscore the recent launch of Business Solutions by today announcing our first client, the blockchain innovator ProximaX, for whom we are providing technology services and integrating PSP.  For all these reasons, the corporate rebranding was not only a renaming, but also a broadening of the commercial opportunities available to our strong technology platform," added Mr. Harrington.
2018 Business Objectives:
PeerStream's business objectives in 2018 include:
Advancing development of PSP, our multimedia delivery protocol that integrates with blockchain technology;
Developing our Business Solutions offerings;
Launching a beta version of Backchannel, our new secure video messaging service leveraging blockchain technology and its benefits;
Growing our live video streaming entertainment business by increasing the content creator base and monetization for Camfrog Live, and extending this service to users of the Paltalk application;
Exploring strategic opportunities such as business partnerships and M&A opportunities; and
Continuing to defend our intellectual property.
Jason Katz, Chairman, President and Chief Operating Officer added, "We have deep roots in developing applications that are enjoyed and trusted by hundreds of millions of users across the globe. Our evolution to incorporate blockchain technology was a natural one and we look forward to introducing PSP and Backchannel. It's through our development of innovative solutions such as these, based on our expertise accrued over decades of work and significant financial investment, that we believe PeerStream will attract a growing list of partners and clients."
Liquidity and Capital Resources
We ended the year with approximately $4.1 million in cash and cash equivalents and no debt, with cash and cash equivalents nearly flat as compared to December 31, 2016 with a decrease of approximately $25.5 thousand;
Cost reductions from merger integrations have resulted in annualized savings of $3 million; and
Management believes the Company has sufficient working capital to fund operations, R&D and organic growth initiatives.
Judy Krandel, Chief Financial Officer, commented, "PeerStream continues to be in a solid financial position with sufficient resources to support our significant new corporate initiatives, including investment in blockchain development projects such as PSP.   With the benefit of the AVM Merger integration and expense rationalization behind us, and supported by the strategic investment from Hershey Capital, we intend to continue to self-fund investments to drive internal growth initiatives."
Quarterly Results Conference Call
We will host a conference call and live webcast to discuss these results today at 4:30pm Eastern Time. To access the call, please dial 1-800-289-0517 (domestic) or 1-323-994-2085 (international).  The conference call will also be webcast live on the Investor Relations section of the PeerStream website http:/www.peerstream.com/events-and-presentations/
A replay of the webcast will be archived on the Investors section of the PeerStream website beginning shortly after the call. A telephone replay of the call will also be available following the call until April 5, 2018, and may be accessed via telephone by dialing 1-844-512-2921 for the U.S. (or 1-412-317-6671 outside the United States) and entering pass code: 6484908.
About PeerStream, Inc.
PeerStream, Inc., formerly Snap Interactive, Inc., builds innovative decentralized technologies that power multimedia social apps and business communication solutions worldwide.  The Company is currently developing PeerStream Protocol ("PSP"), a decentralized multimedia content delivery solution building on blockchain technology. PSP will form the core of a technology platform that supports the Company's portfolio of social video applications and newly formed business solutions group created to serve the blockchain adoption needs of corporate clients.  The Company's app portfolio features Paltalk, which hosts one of the world's largest collections of video-, based social communities, and Backchannel, a blockchain-based secure video messaging app expected to launch in 2018. The Company has a long history of technology innovation and holds 26 patents.
For more information, please visit http://www.peerstream.com.
To be added to our distribution list, please visit http://www.peerstream.com/investor-alerts/
The contents of our websites are not part of this press release, and you should not consider the contents of these websites in making an investment decision with respect to our common stock.
IR Contact:
IR@peerstream.com
Forward-Looking Statements
This press release contains "forward-looking statements." Such statements may be preceded by the words "intends," "may," "will," "plans," "expects," "anticipates," "projects," "predicts," "estimates," "aims," "believes," "hopes," "potential," or similar words. Forward-looking statements are not guarantees of future performance, are based on certain assumptions and are subject to various known and unknown risks and uncertainties, many of which are beyond the Company's control, and cannot be predicted or quantified and consequently, actual results may differ materially from those expressed or implied by such forward-looking statements. Such risks and uncertainties include, without limitation, risks and uncertainties associated with general economic, industry and market sector conditions; the ability to effectively develop and incorporate blockchain technology into the Company's applications; the ability to effectively market and generate revenue from our new business solutions unit; our ability to effectively develop and launch the PSP and our ability to generate user and developer support for the PSP; user acceptance of our updated applications; the Company's ability to institute corporate governance standards or achieve compliance with national securities exchange listing requirements; the Company's future growth and the ability to obtain additional financing to implement the Company's growth strategy; the ability to increase or recognize revenue, decrease expenses and increase the number of active subscribers, new subscription transactions or monthly active users; the ability to enter into new advertising agreements; the Company's ability to generate positive cash flow from operations; the ability to diversify new user acquisition channels or improve the conversion of users to paid subscribers; the ability to anticipate and respond to changing user and industry trends and preferences; the intense competition in our industry; the ability to release new applications or derive revenue from new applications; and circumstances that could disrupt the functioning of the Company's applications. More detailed information about the Company and the risk factors that may affect the realization of forward-looking statements is set forth in the Company's filings with the Securities and Exchange Commission ("SEC"), including the Company's most recent Annual Report on Form 10-K and Quarterly Reports on Form 10-Q. Investors and security holders are urged to read these documents free of charge on the SEC's web site at http://www.sec.gov.
All forward-looking statements speak only as of the date on which they are made. The Company undertakes no obligation to update any forward-looking statement or statements to reflect events or circumstances after the date on which such statement was made, except to the extent required by applicable securities laws.


PEERSTREAM, INC
RECONCILIATION OF GAAP TO NON-GAAP RESULTS
(unaudited)
 
 
 
 Years Ended
 
December 31,
 
2017
   
2016
Reconciliation of Net Income (Loss) to Adjusted EBITDA:
 
 
 
Net loss
$
 (5,894,253
)
 
$
 (1,452,776
)
Interest expense (income), net
 
  (41,717
)
 
 
  60,030
 
Other expense (income), net
 
  46,933
 
 
 
  (351,102
)
Income tax expense (benefit)
 
  228,972
 
 
 
  - 
 
Depreciation and amortization expense
 
  2,132,496
 
 
 
  1,402,533
 
Loss in disposal of fixed assets
 
  17,074
 
 
 
  - 
 
Stock compensation expense
 
  1,579,921
 
 
 
  353,120
 
Reported Adjusted EBITDA
$
(1,930,574
)
 
$
  11,805
 
 
Non-GAAP Financial Measures and Key Metrics
The Company has provided in this release certain non-GAAP financial measures, including Adjusted EBITDA, and other key metrics, including bookings, to supplement the consolidated financial statements, which are prepared in accordance with generally accepted accounting principles in the United States ("GAAP"). The Company defines Adjusted EBITDA as net loss adjusted to exclude interest income (expense), net, depreciation and amortization expense, gain (loss) on change in fair value of derivative liabilities, loss on disposal of fixed assets, income tax expense and stock-based compensation expense. The Company calculates bookings as subscription revenue recognized during the period plus the change in deferred subscription revenue recognized during the period.
Management uses these financial metrics internally in analyzing the Company's financial results to assess operational performance and to determine the Company's future capital requirements. The presentation of this financial information is not intended to be considered in isolation or as a substitute for the financial information prepared in accordance with GAAP. The Company believes that both management and investors benefit from referring to these financial metrics in assessing our performance and when planning, forecasting and analyzing future periods. The Company believes these financial metrics are useful to investors and others to understand and evaluate the Company's operating results and it allows for a more meaningful comparison between the Company's performance and that of competitors.
Our use of Adjusted EBITDA has limitations as an analytical tool, and you should not consider this performance measure in isolation from or as a substitute for analysis of our results as reported under GAAP. Some of these limitations are:
Adjusted EBITDA does not reflect cash capital expenditures for assets underlying depreciation and amortization expense that may need to be replaced or for new capital expenditures;
Adjusted EBITDA does not reflect our working capital requirements;
Adjusted EBITDA does not consider the potentially dilutive impact of stock-based compensation; and
Other companies, including companies in our industry, may calculate Adjusted EBITDA differently, which reduces its usefulness as a comparative measure.
Because of these limitations, you should consider these financial metrics along with other financial performance measures, including total revenues, subscription revenue, deferred revenue, net income (loss), cash and cash equivalents, restricted cash, net cash used in operating activities and our financial results presented in accordance with GAAP.


PEERSTREAM, INC.
(F/K/A SNAP INTERACTIVE, INC.)
CONSOLIDATED BALANCE SHEETS
 
 
December 31,
 
 
 
2017
 
 
2016
 
Current assets:
 
 
 
 
 
 
Cash and cash equivalents
 
$
4,137,050
 
 
$
4,162,596
 
Credit card holdback receivable
 
 
140,789
 
 
 
172,169
 
Accounts receivable
 
 
479,148
 
 
 
958,695
 
Prepaid expense and other current assets
 
 
228,296
 
 
 
1,047,483
 
Total current assets
 
 
4,985,283
 
 
 
6,340,943
 
Property and equipment, net
 
 
622,712
 
 
 
793,305
 
Goodwill
 
 
13,086,472
 
 
 
14,304,667
 
Intangible assets, net
 
 
3,920,443
 
 
 
5,605,193
 
Other receivables
 
 
52,267
 
 
 
82,435
 
Long term security deposits
 
 
97,270
 
 
 
397,608
 
Total assets
 
$
22,764,447
 
 
$
27,524,151
 
 
 
 
 
 
 
 
 
 
Liabilities and stockholders' equity
 
 
 
 
 
 
 
 
Current liabilities:
 
 
 
 
 
 
 
 
Accounts payable
 
$ 
2,374,253
 
 
$ 
1,665,831
 
Accrued expenses and other current liabilities
 
 
405,646
 
 
 
472,406
 
Deferred subscription revenue
 
 
2,553,826
 
 
 
2,828,827
 
Total current liabilities
 
 
5,333,725
 
 
 
4,967,064
 
Deferred rent, net of current portion
 
 
-
 
 
 
261,286
 
Deferred tax liability
 
 
-
 
 
 
1,452,339
 
Total liabilities
 
 
5,333,725
 
 
 
6,680,689
 
Commitments and contingencies
 
 
 
 
 
 
 
 
Stockholders' equity:
 
 
 
 
 
 
 
 
Common stock, $0.001 par value, 25,000,000 shares authorized, 6,881,794 and
   6,714,915 shares issued and outstanding, respectively
 
 
6,882
 
 
 
6,715
 
Additional paid-in capital
 
 
18,346,914
 
 
 
15,865,568
 
(Accumulated deficit) retained earnings
 
 
(923,074
)
 
 
4,971,179
 
Total stockholders' equity
 
 
17,430,722
 
 
 
20,843,462
 
Total liabilities and stockholders' equity
 
$
22,764,447
 
 
$
27,524,151
 
 

PEERSTREAM, INC.
(F/K/A SNAP INTERACTIVE, INC.)
CONSOLIDATED STATEMENTS OF OPERATIONS
 
 
 
 
Years Ended
December 31,
 
 
 
2017
 
 
2016
 
Revenues
 
 
 
 
 
 
Subscription revenue
 
$
22,898,530
 
 
$
18,647,855
 
Advertising revenue
 
 
1,942,753
 
 
 
2,340,574
 
Total revenue
 
 
24,841,283
 
 
 
20,988,429
 
Costs and expenses
 
 
 
 
 
 
 
 
Costs of revenue
 
 
4,861,315
 
 
 
5,015,565
 
Sales and marketing
 
 
7,847,235
 
 
 
5,099,956
 
Product development
 
 
8,918,409
 
 
 
8,600,688
 
General and administrative
 
 
8,874,389
 
 
 
4,016,068
 
Total costs and expenses
 
 
30,501,348
 
 
 
22,732,277
 
Loss from operations
 
 
(5,660,065
)
 
 
(1,743,848
)
Interest income (expense), net
 
 
41,717
 
 
 
(60,030
)
Other (expense) income, net
 
 
(46,933
)
 
 
351,102
 
Loss before provision for income taxes
 
 
(5,665,281
)
 
 
(1,452,776
)
Income tax expense
 
 
(228,972
)
 
 
-
 
Net loss
 
$
(5,894,253
)
 
$
(1,452,776
)
 
 
 
 
 
 
 
 
 
Loss per share of common stock:
 
 
 
 
 
 
 
 
Basic and diluted
 
$
(0.91
)
 
$
(0.26
)
Weighted average number of common shares outstanding:
 
 
 
 
 
 
 
 
Basic and diluted
 
 
6,452,581
 
 
 
5,577,856
 
 
 
 
 
 
 
 
 
 
PEERSTREAM, INC.
(F/K/A SNAP INTERACTIVE, INC.)
CONSOLIDATED STATEMENTS OF CASH FLOWS
 
 
 
 
Years Ended
December 31,
 
 
 
2017
 
 
2016
 
Cash flows from operating activities:
 
 
 
 
 
 
Net loss
 
$
(5,894,253
)
 
$
(1,452,776
)
Adjustments to reconcile net loss to net cash used in operating activities:
 
 
 
 
 
 
 
 
Depreciation of property and equipment
 
 
447,746
 
 
 
568,028
 
Amortization of intangible assets
 
 
1,684,750
 
 
 
834,505
 
Common stock issued for consulting services
 
 
39,600
 
 
 
-
 
Cancellation of common stock
 
 
(138,008
)
 
 
-
 
Stock-based compensation expense
 
 
1,579,921
 
 
 
353,120
 
Loss on disposal of property and equipment
 
 
17,074
 
 
 
-
 
Bad debt expense
 
 
137,615
 
 
 
-
 
Change in fair value of contingent liability
 
 
-
 
 
 
(134,000
)
Changes in operating assets and liabilities:
 
 
 
 
 
 
 
 
Credit card holdback receivable
 
 
31,380
 
 
 
138,971
 
Accounts receivable
 
 
341,932
 
 
 
66,433
 
Prepaid expenses and other current assets
 
 
819,187
 
 
 
221,644
 
Other receivables
 
 
(10,555
)
 
 
(36,115
)
Deferred tax asset
 
 
-
 
 
 
754,535
 
Accounts payable, accrued expenses and other current liabilities
 
 
717,223
 
 
 
(1,257,735
)
Deferred rent
 
 
4,775
 
 
 
145,046
 
Deferred tax
 
 
-
 
 
 
(128,460
)
Deferred subscription revenue
 
 
(509,145
)
 
 
(479,847
)
Net cash provided by (used in) operating activities
 
 
(730,758
)
 
 
(406,651
)
Cash flows from investing activities:
 
 
 
 
 
 
 
 
Purchase of property and equipment
 
 
(294,227
)
 
 
(345,070
)
Return of security deposits
 
 
75,000
 
 
 
-
 
Cash acquired in the AVM Merger, net of payment of note payable
 
 
-
 
 
 
(1,739,506
)
Net cash provided by (used in) investing activities
 
 
(219,227
)
 
 
(2,084,576
)
Cash flows from financing activities:
 
 
 
 
 
 
 
 
Payments of capital leases
 
 
(75,561
)
 
 
(22,734
)
Proceeds in connection with Security Purchase Agreement
 
 
1,000,000
 
 
 
-
 
Net cash provided by (used in) financing activities
 
 
924,439
 
 
 
(22,734
)
Net decrease in cash and cash equivalents
 
 
(25,546
)
 
 
(2,513,961
)
Cash and cash equivalents at beginning of year
 
 
4,162,596
 
 
 
6,676,557
 
Cash and cash equivalents at end of year
 
$
4,137,050
 
 
$
4,162,596
 
Supplemental disclosure of cash flow information:
 
 
 
 
 
 
 
 
Non-cash investing and financing activities:
 
 
 
 
 
 
 
 
Cash paid in interest
 
$
12,899
 
 
$
-
 
Cash paid in income taxes
 
$
26,210
 
 
$
-

 
Cash investing and financing activities
 
 
 
 
 
 
 
 
Measurement period adjustments:
 
 
 
 
 
 
 
 
 Goodwill
 
$
1,218,198
 
 
$
-
 
 Deferred tax liability
 
$
1,452,339
 
 
$
-
 
 Deferred subscription revenue
 
$
234,144
 
 
$
-
 
Acquisition:
 
 
 
 
 
 
 
 
Cash and cash equivalents
 
$
-
 
 
$
1,460,494
 
Term note payable (intercompany)
 
$
-
 
 
$
(200,000
)
Note payable, net of discount (intercompany)
 
$
-
 
 
$
(3,000,000
)