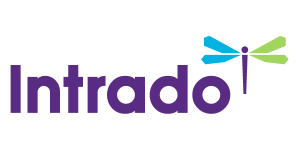 DCN to upgrade North Dakota State Internet Network
Upgrade makes ND first state in nation to deliver 1-gigabit service to all schools
/EIN News/ -- BISMARCK, N.D., March 22, 2018 (GLOBE NEWSWIRE) -- As part of a contract extension with the North Dakota Information Technology Department, DCN (Dakota Carrier Network) and its 15 owner companies will upgrade the internet service of all North Dakota K-12 schools, higher education institutions and government to one gigabit by August 2019. The upgraded connection will allow internet traffic over STAGEnet, the state's network, to travel faster, ensuring a higher quality experience for students, teachers, state employees and the public.

Seth Arndorfer, CEO at DCN (Dakota Carrier Network) speaks during a press conference held at the North Dakota State Capitol on March 22, 2018, to announce a 100-gigabit upgrade to the state's internet network.
Multimedia elements accompanying this announcement are available at
http://www.globenewswire.com/NewsRoom/AttachmentNg/67b58af6-a31a-4377-ba17-f0a8dae4f024
http://resource.globenewswire.com/Resource/Download/d825ec3b-2288-49a7-bbed-1b4cca4ad08c
"It's an honor for DCN and our 15 owner companies to provide gigabit internet service to every K-12 school in our state," said Seth Arndorfer, DCN CEO. "DCN has been keeping North Dakota's public schools connected since 2000 and we know that reliable, fast broadband connectivity is key to keeping our children competitive in our increasingly digital world. We continuously invest in our fiber network and broadband services to ensure that schools, hospitals, homes and businesses across the state have access to the best internet service possible, whether they are in a metro area or one of our many rural communities. We're proud to take this next step in increasing the speed of connectivity for students across the state, as well as in our local and state government offices."
One-gigabit internet access at every school in a state is unprecedented, making North Dakota the first in the nation to achieve this milestone.
The upgrade agreement was unveiled by Gov. Doug Burgum during a press conference today at the North Dakota State Capitol. "North Dakota already ranks high nationally in terms of network connectivity for the K-12 community, and these significant yet cost-neutral upgrades will ensure our schools have the bandwidth and speed they need to prepare students for a 21st century economy impacted by rapid technological change," Burgum said. "State and local taxpayers will benefit through a network that makes their governments more efficient and responsive to the communities and citizens they serve."
As upgrades are made, websites and applications of North Dakota K-12 schools, higher education institutions and governments will run faster, a result of the increased bandwidth, or capacity, provided through one gigabit internet service. This means a better experience for parents accessing PowerSchool, an online portal to view their child's classroom performance, faster load times of government websites and increased document download speed.
About DCN
Dakota Carrier Network, created in 1996, is owned by 15 North Dakota-based independent telecommunications companies representing 85 percent of all telephone exchanges in North Dakota and more than 90 percent of the state's total surface area. They serve more than 164,000 customers in approximately 250 communities. The DCN companies currently have more than 40,000 miles of fiber optic cable in service. DCN's corporate headquarters is located in Fargo, N.D., and its Network Operations Center (NOC) is located in Bismarck, N.D.
DCN owner companies include: BEK Communications, Consolidated Telcom, Dakota Central Telecom, Dickey Rural Communications, Intercommunity Telephone, Midstate Communications, MLGC, North Dakota Telephone, Northwest Communications, Polar Communications, Red River Technologies, Reservation Telephone, SRT Communications, United Communications, and West River Telephone.
Media contact:
Joanna Drennen
jdrennen@dakotacarrier.com
701-323-3034