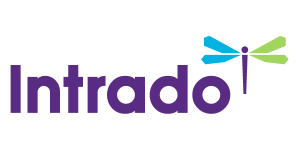 Wendell E. Pritchett Elected to Toll Brothers' Board of Directors
/EIN News/ -- HORSHAM, Pa., March 13, 2018 (GLOBE NEWSWIRE) -- Toll Brothers, Inc. (NYSE:TOL) (www.tollbrothers.com), the nation's leading builder of luxury homes, today announced the election of Dr. Wendell E. Pritchett to its Board of Directors.

Wendell Pritchett is Provost of the University of Pennsylvania, a position he has held since July 2017. Since 2014, he has been the Presidential Professor of Law and Education at the University of Pennsylvania. From 2014 to 2015, he served as Interim Dean of the University of Pennsylvania School of Law. A professor at the University of Pennsylvania School of Law from 2001 to 2009, Dr. Pritchett also served as Chancellor of Rutgers University-Camden from 2009 to 2014.
Dr. Pritchett has also had a distinguished career outside of academia.  In 2018, he was appointed Chairman of the Nominating Panel of the Philadelphia School Board by Philadelphia Mayor James Kenney. In 2008, he served as Deputy Chief of Staff and Director of Policy for Philadelphia Mayor Michael Nutter, who also appointed him to the School Reform Commission, where he served from 2011 to 2014. Dr. Pritchett served as Chair of the Redevelopment Authority of Philadelphia and as President of the Philadelphia Housing Development Corporation from 2008 to 2011.  Dr. Pritchett is a member of the board of directors of WHYY and the Stoneleigh Foundation.
Dr. Pritchett earned his Ph.D. in history from Penn in 1997, a J.D. from Yale Law School in 1991 and a B.A. in political science from Brown University in 1986.
Douglas C. Yearley, Toll Brothers' president and chief executive officer, stated: "We are thrilled to welcome Wendell Pritchett to the Toll Brothers Board of Directors. He brings to the Board tremendous leadership skills, expertise in real estate and housing law, and experience as a policymaker, political advisor, and in the governance of significant nonprofit organizations. His breadth of knowledge across multiple disciplines and his wide range of leadership experiences will prove invaluable as we strive to grow the Company and position it for success for the future."  
Robert I. Toll, executive chairman, stated: "We are very pleased that Wendell Pritchett will be joining the Toll Brothers Board of Directors. He has a record of tremendous accomplishment and an outstanding reputation both nationally and in our own backyard of Philadelphia. As we embark on the next fifty years of Toll Brothers' journey, we look forward to Wendell Pritchett's guidance and valuable insights."
Toll Brothers, Inc., A FORTUNE 500 Company, is the nation's leading builder of luxury homes. The Company began business fifty years ago in 1967 and became a public company in 1986. Its common stock is listed on the New York Stock Exchange under the symbol "TOL." The Company serves move-up, empty-nester, active-adult, and second-home buyers, as well as urban and suburban renters.  It operates in 20 states: Arizona, California, Colorado, Connecticut, Delaware, Florida, Idaho, Illinois, Maryland, Massachusetts, Michigan, Minnesota, Nevada, New Jersey, New York, North Carolina, Pennsylvania, Texas, Virginia, and Washington, as well as in the District of Columbia.
Toll Brothers builds an array of luxury residential single-family detached, attached home, master planned resort-style golf, and urban low-, mid-, and high-rise communities, principally on land it develops and improves. The Company acquires and develops rental apartment and commercial properties through Toll Brothers Apartment Living, Toll Brothers Campus Living, and the affiliated Toll Brothers Realty Trust, and develops urban low-, mid-, and high-rise for-sale condominiums through Toll Brothers City Living. The Company operates its own architectural, engineering, mortgage, title, land development and land sale, golf course development and management, home security, and landscape subsidiaries. The Company also operates its own lumber distribution, house component assembly, and manufacturing operations. Through its Gibraltar Real Estate Capital joint venture, the Company provides builders and developers with land banking, non-recourse debt and equity capital.
In 2018, Toll Brothers was named World's Most Admired Home Building Company in Fortune magazine's survey of the World's Most Admired Companies, the fourth year in a row it has been so honored. Toll Brothers was named 2014 Builder of the Year by Builder magazine, and is honored to have been awarded Builder of the Year in 2012 by Professional Builder magazine, making it the first two-time recipient.  Toll Brothers proudly supports the communities in which it builds; among other philanthropic pursuits, the Company sponsors the Toll Brothers Metropolitan Opera International Radio Network, bringing opera to neighborhoods throughout the world. For more information, visit www.tollbrothers.com.
Toll Brothers discloses information about its business and financial performance and other matters, and provides links to its securities filings, notices of investor events, and earnings and other news releases, on the Investor Relations section of its website (tollbrothers.com/investor-relations).
CONTACT: Frederick N. Cooper (215) 938-8312
fcooper@tollbrothers.com