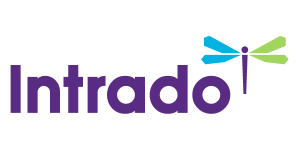 AirIQ Inc. Announces Resignation of Director
/EIN News/ -- TORONTO, March 13, 2018 (GLOBE NEWSWIRE) -- AirIQ Inc. ("AirIQ") (TSXV:IQ), today announces that it has accepted the resignation of Mr. Donald Gibbs from the board of directors of AirIQ, effective March 12, 2018.

About AirIQ
AirIQ currently trades on the TSX Venture Exchange under the symbol IQ. AirIQ is an intuitive web-based platform that provides fleet operators and vehicle owners with a suite of asset management solutions to reduce cost, improve efficiency and monitor, manage and protect their assets. Services are available online or via a mobile app, and include: instant vehicle locating, boundary notification, automated inventory reports, maintenance reminders, security alerts and vehicle disabling and unauthorized movement alerts. AirIQ's office is located in Pickering, Ontario, Canada. For additional information on AirIQ or its products and services, please visit the Company's website at www.airiq.com.
Additional information relating to AirIQ and other public filings is available on SEDAR at www.sedar.com.
For More information please contact:
AirIQ Inc., Michael Robb, President and Chief Executive Officer, (905) 831-6444, mrobb@airiq.com
Neither TSX Venture Exchange nor its Regulation Services Provider (as that term is defined in the policies of the TSX Venture Exchange) accepts responsibility for the adequacy or accuracy of this release.