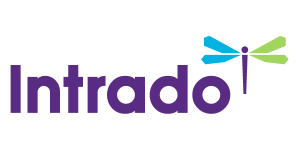 PLMA Practitioner Perspectives™ Considers Future of "Bring Your Own Thermostat" Programs
Voice of Demand Response Practitioners Publishes Compendium of Energy Utility, Manufacturer and Solution Provider Viewpoints
/EIN News/ -- Vallejo, California, March 13, 2018 (GLOBE NEWSWIRE) --  PLMA, the voice of demand response practitioners in the energy utility industry, today published PLMA Practitioner Perspectives™:  The Future of Utility "Bring Your Own Thermostat" Programs for Demand Response.  The thought leadership publication is a compendium of eight energy utility, manufacturer, and solution provider viewpoints.  The report is now available online for free, and a free webcast featuring the report's editors and co-authors is set for Monday, March 26 at 12:30pm Eastern.  Learn more at  CLICK HERE.
"Bring Your Own Thermostat or BYOT programs are changing the face of energy utility load management and the way customers interact with their utilities," says PLMA Chair Michael Brown of NV Energy.  The compendium's contributing authors were selected in an open call for submissions. Article drafts were reviewed by a team of mentors that included the PLMA Thermostat Interest Group co-chairs prior to publication. 
The compendium details a consensus among the contributing practitioners that BYOT programs will remain a part of utility load management programs, but varying opinions on whether BYOT will replace or augment traditional direct install demand response program models; the relevance of new market segments as they relate to BYOT; and approaches to enhancing the value BYOT brings to demand response programs.
PLMA was founded in 1999 as the Peak Load Management Alliance to be the voice of demand response practitioners.  PLMA brings together a community of experts dedicated to sharing knowledge and providing resources to promote inclusiveness in the design, delivery, technology, and management of solutions addressing energy and natural resource integration.  PLMA members share expertise to educate each other and explore innovative approaches to demand response programs, price and rate response, regional regulatory issues, and technologies, as energy markets evolve.  Learn more at www.peakload.org.
Ed Thomas; Executive Director, PLMA; (707) 652-5333; ethomas@peakload.org