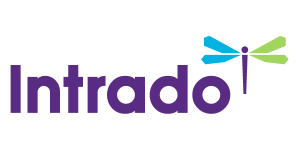 Proof Gets All Quantum With whurley and Strangeworks
/EIN News/ -- AUSTIN, Texas, March 13, 2018 (GLOBE NEWSWIRE) -- #SXSW – Proof™ is "going all quantum" with whurley (William Hurley) and his new computing start-up Strangeworks™, the launch of which was announced this morning at SXSW.

William "whurley" Hurley is the founder and CEO of Strangeworks, a new start-up focused on bringing quantum computing into the mainstream.
"whurley is a high heterosis combination of mad geek scientist and killer entrepreneur," said Mark Stouse, founder and CEO of Proof. "When I saw him grinning in the lab at CERN, I knew Strangeworks was going to be something we wanted to be a part of. It's so hot that Canadian prime minister and quantum computing savant Justin Trudeau is rumored to be at the launch party. Big congratulations to whurley and Strangeworks!"
Stouse, together with Proof CTO Tom Bishop and COO Kyle Brantley, worked with whurley at BMC Software. Later, Bishop served as co-founder and CTO of Honest Dollar, the fintech startup the he and whurley subsequently sold to Goldman Sachs.
About Proof
Proof is a powerful business analytics platform that everyone can use to improve their business impact and create more financial value. Major use cases for Proof include marketing, HR, communications, corporate social responsibility, and other business functions whose value can be hard for many business leaders to see and understand. www.proofanalytics.ai
Press Contact:
Diane Kegley (Pacific Time)
Mobile: 925-786-8600
diane.kegley@get-proof.com
A photo accompanying this announcement is available at http://www.globenewswire.com/NewsRoom/AttachmentNg/c9208a5b-5e23-44ad-99bd-3bc9dbba969b