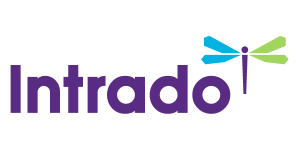 Uniserve begins Investor Awareness Campaign
Campaign to begin on BNN with BTV
/EIN News/ -- VANCOUVER, British Columbia, March 12, 2018 (GLOBE NEWSWIRE) -- Uniserve Communications Corporation (Uniserve), Canada's premier provider of tech solutions in voice, data and media services for home and business customers, is pleased to announce, through BTV-Business Television, the launch of a branding and awareness campaign to begin on BNN.  BTV and CEO Clips profiles innovative publicly traded companies in North America and will feature 15 to 30 second spots of Uniserve to be broadcast on BNN beginning March 12- 18, 2018. View spot: http://www.b-tv.com/uniserve-communications-commercial-15sec/. The  commercials will run 20 x ROS (Run of Schedule) Mon-Fri during market hours plus bonus plays in off prime time. In tandem weeks  BTV will have corner stock ticker ads of Uniserve with the Stock ticker and logo.

About BNN and BTV:
BNN - Business News Network is Canada's only television service devoted exclusively to business and finance news with wall-to-wall coverage of the markets providing Canadian investors with the latest business news, newsmaker interviews and stock market analyses. BTV-Business Television and CEO Clips produce and house the largest library of company video features and campaigns for publicly traded companies for broadcast on TV and financial sites. 
About Uniserve
Uniserve is a unified communications company which has been in existence for over 29 years. We combine voice, data, and media into one seamless solution, one bill, and one point of contact in Canada.
Uniserve has 13,000 customers spread across Residential / Small Office / Home office and Enterprise, so whatever you are trying to make smart, secure and resilient – we can help you.
Uniserve prides itself on world class customer service you can trust and will like working with.
This news release was prepared on behalf of the Board of Directors, which accepts full responsibility for its contents.
Learn more at www.uniserve.com or at www.sedar.com.
Nicholas Jeffery
Chief Executive Officer
For more information please contact Mr. Mark Stanton at 604-395-3908 or email us at mark.stanton@uniserveteam.com.
Neither TSX Venture Exchange nor its Regulations Services Provider (as the term is defined in the policies of the TSX Venture Exchange) accepts responsibility for the adequacy or accuracy of this release. Management has prepared this release and no regulatory authority has approved or disapproved the information contained herein. The statements contained in this news release that are not historical facts are forward looking statements. Such statements are based on management's estimates, assumptions and projections using available information. Uniserve cautions that actual financial results could differ materially from the current expectations due to several factors.