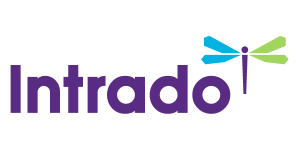 Transocean Ltd.'s CEO to Present at the Scotia Howard Weil 46th Annual Energy Conference
/EIN News/ -- STEINHAUSEN, Switzerland, March 12, 2018 (GLOBE NEWSWIRE) -- Transocean Ltd. (NYSE:RIG) today announced that Jeremy Thigpen, President and Chief Executive Officer, will present at the Scotia Howard Weil 46th Annual Energy Conference in New Orleans on March 26, 2018, at 8:50 a.m. CDT.

The presentation materials will be available on the Investor Relations page at: www.deepwater.com.
About Transocean
Transocean is a leading international provider of offshore contract drilling services for oil and gas wells. The company specializes in technically demanding sectors of the global offshore drilling business with a particular focus on ultra-deepwater and harsh environment drilling services, and believes that it operates one of the most versatile offshore drilling fleets in the world.
Transocean owns or has partial ownership interests in, and operates a fleet of 47 mobile offshore drilling units consisting of 27 ultra-deepwater floaters, 12 harsh environment floaters, two deepwater floaters and six midwater floaters. In addition, Transocean has two ultra-deepwater drillships under construction or under contract to be constructed. The company also operates two high-specification jackups that were under drilling contracts when the rigs were sold, and the company continues to operate these jackups until completion or novation of the drilling contracts.
For more information about Transocean, please visit: www.deepwater.com.
Analyst Contacts:
Bradley Alexander
+1 713-232-7515
Diane Vento
+1 713-232-8015
Media Contact:
Pam Easton
+1 713-232-7647