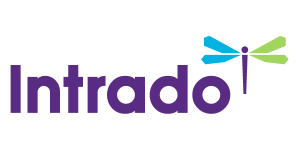 NetApp and Susquehanna Financial Group to Host a Conference Call and Webcast
/EIN News/ -- SUNNYVALE, Calif., March 12, 2018 (GLOBE NEWSWIRE) -- NetApp (NASDAQ:NTAP) and Susquehanna Financial Group will hold a conference call to discuss NetApp's cloud strategy with Brendon Howe, senior vice president, cloud volumes. Following brief opening remarks from NetApp, a question and answer session will be moderated by Susquehanna. Interested parties can find more information on NetApp's Investor Relations website at http://investors.netapp.com.

No new financial information will be discussed during this conference call.
Date: Thursday, March 15, 2018
Time: 9:00 a.m. Pacific Time/12:00 p.m. Eastern Time
Speaker: Brendon Howe, senior vice president, cloud volumes
Moderator: Mehdi Hosseini, senior technology hardware analyst, Susquehanna Financial Group
Dial in #: 866-306-3230/Reservation code:  452269
Webcast: http://investors.netapp.com 
Replay available for 1 week:  800-332-6854/Reservation code: 45226912
About NetApp
NetApp is the data authority for hybrid cloud. We provide a full range of hybrid cloud data services that simplify management of applications and data across cloud and on-premises environments to accelerate digital transformation. Together with our partners, we empower global organizations to unleash the full potential of their data to expand customer touchpoints, foster greater innovation, and optimize their operations. For more information, visit www.netapp.com. #DataDriven
NETAPP, the NETAPP logo, and the marks listed at http://www.netapp.com/TM are trademarks of NetApp, Inc. Other company and product names may be trademarks of their respective owners.
           
Press Contact
Madge Miller
NetApp
1 408 419 5263
ng-uspr@netapp.com
Investor Contact
Billie Fagenstrom
NetApp
1 408 822 6428
billie.fagenstrom@netapp.com