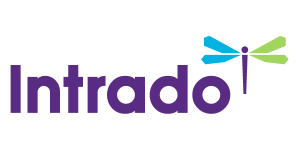 Adherium's Directors Purchase Approximately 1.4 Million Shares on the Open Market
/EIN News/ -- SAN MATEO, Calif., March 12, 2018 (GLOBE NEWSWIRE) -- Adherium (ASX:ADR), a digital health company that improves medication adherence and patient outcomes, today announced that members of its Board of Directors recently purchased approximately 1.4 million shares on the open market. The timing of these purchases complied with the Company's "blackout period" policy that required directors and employees to wait seven days following public disclosure of Adherium's first half 2018 financial results.

"I'm delighted to see this level of support from our Board members. Their personal investment at this time demonstrates a commitment to the Company, as well as confidence in our strategy," said Arik Anderson, CEO. "We had a great start to fiscal 2018, with first half results that included a 92% increase in revenue and a 63% increase in delivered devices over the comparable period in 2017, demonstrating the meaningful traction we are gaining."  
About Adherium
Adherium is a provider of digital health solutions and a global leader in connected respiratory medical devices. The Company develops, manufactures and supplies patients, pharmaceutical companies, healthcare providers and contract research organizations with the broadest range of connected medical devices for respiratory medications to address sub-optimal medication use and improve health outcomes in chronic disease. Adherium is headquartered in the USA, and operates globally from bases in the USA, Europe and Australasia. Learn more at adherium.com.
Inquiries
Vik Panda, Adherium
Email: vikp@adherium.com
Media
Chris Gale, Greentarget
Phone: 646.695.2883
Email: cgale@greentarget.com
Investors
Leigh Salvo, Gilmartin Group
Phone: 415.937.5404
Email: leigh@gilmartinir.com