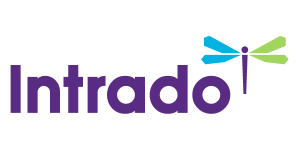 IntelGenx Clarifies Recent Preliminary 2018 Proxy Statement Filing
/EIN News/ -- SAINT LAURENT, Quebec, March 12, 2018 (GLOBE NEWSWIRE) -- In response to investor inquiries received about its  preliminary proxy statement, filed with the U.S. Securities and Exchange Commission on March 7, 2018, particularly with respect to Proposal 5 asking shareholders to give its Board of Directors authority to consider a stock consolidation, commonly referred to as a 'reverse stock split, at some unspecified future date within a 12-month period, IntelGenx Technologies Corp. (TSX-V:IGX) (OTCQX:IGXT) (the "Company" or "IntelGenx"), today provided the following clarification.

"Many of the questions and concerns about a reverse split raised by shareholders indicate a clear misunderstanding about the Company's immediate intentions and appear to have been a major factor in the recent sharp decline in the Company's stock price," said Dr. Horst G. Zerbe, President and CEO of IntelGenx.  "Shareholder approval of this proposal would not in any way compel us to complete a reverse stock spit.  Rather, the Company is merely seeking permission for the Board to act on a reverse split at some point in future, if deemed appropriate.  The Board will always have the best interests of the Company and its shareholders in mind when making that decision. Further, the primary goal of any reverse stock split would be to prepare for a potential uplisting to a national U.S. stock exchange, such as the NASDAQ Capital Market or the NYSE AMEX.  But, we would only pursue an uplisting if and when the conditions were right for that."
Andre Godin, IntelGenx Executive Vice President and CFO, commented, "Our philosophy has always been to build the Company's business, with the hope that the value created would be reflected by our share price.  A potential future uplisting, at the right time, could advance that by positioning IntelGenx with a much wider spectrum of investors and analysts. Potential institutional investors who are currently unable to consider participation in an investment in IntelGenx, and some sell-side analysts who are currently restricted from covering the Company, could then have the opportunity to do so."
Dr. Zerbe concluded, "We look forward to having an informed dialogue about this proposal.  To that end, we encourage our shareholders to participate in our upcoming fourth quarter and full-year 2017 results conference call, the details of which will be announced shortly."
About IntelGenx:
Established in 2003, IntelGenx is a leading oral drug delivery company primarily focused on the development and manufacturing of innovative pharmaceutical oral films based on its proprietary VersaFilm™ technology platform.
IntelGenx' highly skilled team provides comprehensive pharmaceuticals services to pharmaceutical partners, including R&D, analytical method development, clinical monitoring, IP and regulatory services. IntelGenx' state-of-the-art manufacturing facility, established for the VersaFilm™ technology platform, supports lab-scale to pilot and commercial-scale production, offering full service capabilities to its clients. More information about the company can be found at www.intelgenx.com.
Forward Looking Statements:
This document may contain forward-looking information about IntelGenx' operating results and business prospects that involve substantial risks and uncertainties. Statements that are not purely historical are forward-looking statements within the meaning of Section 21E of the Securities Exchange Act of 1934, as amended, and Section 27A of the Securities Act of 1933, as amended. These statements include, but are not limited to, statements about IntelGenx' plans, objectives, expectations, strategies, intentions or other characterizations of future events or circumstances and are generally identified by the words "may," "expects," "anticipates," "intends," "plans," "believes," "seeks," "estimates," "could," "would," and similar expressions. All forward looking statements are expressly qualified in their entirety by this cautionary statement. Because these forward-looking statements are subject to a number of risks and uncertainties, IntelGenx' actual results could differ materially from those expressed or implied by these forward-looking statements. Factors that could cause or contribute to such differences include, but are not limited to, those discussed under the heading "Risk Factors" in IntelGenx' annual report on Form 10-K, filed with the United States Securities and Exchange Commission and available at www.sec.gov, and also filed with Canadian securities regulatory authorities and www.sedar.com. IntelGenx assumes no obligation to update any such forward-looking statements.
Each of the TSX Venture Exchange and OTCQX has neither approved nor disapproved the contents of this press release.  Neither TSX Venture Exchange nor its Regulation Services Provider (as that term is defined in the policies of the TSX Venture Exchange) accepts responsibility for the adequacy or accuracy of this release.
Source:  IntelGenx Technologies Corp. 
For more information, please contact:

Stephen Kilmer
Investor Relations 
(514) 331-7440 ext 232
stephen@intelgenx.com 

Or

Andre Godin, CPA, CA
Executive Vice-President and CFO
IntelGenx Corp.
(514) 331-7440 ext 203
andre@intelgenx.com