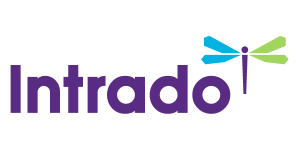 PHI Group Provides Project and Revenue Updates
/EIN News/ -- New York, March 12, 2018 (GLOBE NEWSWIRE) -- PHI Group, Inc., (www.phiglobal.com) (OTCQB: PHIL), a company focused on mergers and acquisitions and investments in natural resources, energy, agriculture and special situations, announced today that it has made steady progress on a number of important projects that were recently announced.
With respect to the green integrated industrial park, greenhouse and wellness resort center projects in Transylvania, Romania, the Company has completed all the required due diligence and proceeded to establish "PHI EU International SRL," a Romanian subsidiary of PHI Group, Inc., to manage this undertaking.  Concurrent with the strong support and encouragement from the central and local Transylvanian governments, the Company has also received funding commitments from major European financial institutions for the implementation of these projects.  We plan to close this transaction with our European partner by the end of March 2018 and are confident that the integrated industrial park program will be able to produce more than $150 million in revenues from FY 2019 onwards.
As for American Pacific Resources, Inc. (APR), this subsidiary expects to meet its target of more than $6 million in revenues for FY 2017 ending June 30, 2018 from continued shipments of gold concentrates.  In addition, we are confident that it will achieve more than $53 million in revenues for FY 2018 and $107 million for FY 2019 by using proprietary processing Hymax technology.   On another note, APR has finalized the requirements with Gildex.io for the latter to start launching the Gildex tokens in late March 2018.
Furthermore, during the past few months we have been diligently working with our partners in Europe, the Middle East, Africa, U.S.A., and Southeast Asia to implement some very special programs involving financial services, natural resources, consumer goods and blockchain technology that are expected to have unprecedented positive impact on the value of the Company and our common stock within the next twelve months.
Henry Fahman, CEO of PHI Group, stated: " Over the next month we will be ready to provide full disclosure regarding some of the breakout developments we have been working on lately which should add very significant shareholder value."  
About PHI Group
PHI Group (www.phiglobal.com) primarily focuses on mergers and acquisitions and invests in select industries and special situations that may substantially enhance shareholder value.  PHI Group also provides consulting services through PHI Capital Holdings, Inc. (www.phicapitalholdings.com)
Safe Harbor
This news release contains "forward-looking statements" pursuant to the "safe-harbor" provisions of the Private Securities Litigation Reform Act of 1995.  "Forward-looking statements" describe future expectations, plans, results, or strategies and are generally preceded by words such as "may", "future", "plan" or "planned", "will" or "should", "expected," "anticipates", "draft", "eventually" or "projected", which are subject to a multitude of risks and uncertainties that could cause future circumstances, events, or results to differ materially from those projected in the forward-looking statements as a result of various factors.
Contact:
Henry Fahman
henry@phiglobal.com