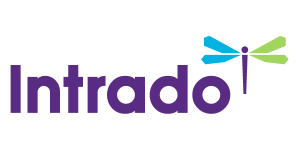 Datametrex Commences Branding and Awareness Campaign
/EIN News/ -- TORONTO, March 12, 2018 (GLOBE NEWSWIRE) -- Datametrex AI Limited (the "Company" or "Datametrex") (TSX-V:DM) (FSE:D4G) is pleased to announce, through BTV-Business Television, the launch of a branding and awareness campaign to begin on BNN.  BTV and CEO Clips profiles innovative publicly traded companies in North America and will feature a 15 to 30 second spot on Datametrex to broadcast on BNN beginning March 12, 2018.

View spot:  http://www.b-tv.com/datametrex-commercial-15sec/ 
About the Company
Datametrex AI Limited is a technology focused company with exposure to four exciting verticals. Big Data, collecting data from retail point of sale environments, Artificial Intelligence and Machine Learning through its wholly owned subsidiary, Nexalogy (www.nexalogy.com). Implementing Blockchain technology for secure Data Transfers through its joint venture company, Graph Blockchain (www.graphblockchain.com) and Industrial Scale Cryptocurrency Mining through its wholly owned subsidiary, Ronin Blockchain Corp. (www.roninblockchain.com).
Additional information on Datametrex is available at: www.datametrex.com
About BNN and BTV:
BNN - Business News Network is Canada's only television service devoted exclusively to business and finance news with wall-to-wall coverage of the markets providing Canadian investors with the latest business news, newsmaker interviews and stock market analyses. BTV-Business Television and CEO Clips produce and house the largest library of company video features and campaigns for publicly traded companies for broadcast on TV and financial sites.  Contact info@b-tv.com
To stay informed about Datametrex, please join our Investor Group on 8020 Connect http://bit.ly/2fPUNwF for all upcoming news releases, articles comments and questions.
For further information, please contact:
Jeffrey Stevens – President & COO
Phone: (647) 400-8494
Email:  jstevens@datametrex.com
Neither the TSX Venture Exchange nor its Regulation Services Provider (as that term is defined in the policies of the TSX Venture Exchange) accepts responsibility for the adequacy or accuracy of this release.
Forward-Looking Statements
This news release includes certain forward-looking statements within the meaning of Canadian securities laws. Such forward-looking information and statements are not representative of historical facts or information or current condition, but instead represent only the Company`s belief regarding future events, plans or objectives, many of which, by their nature, are inherently uncertain and outside of the Company's control.
Generally, such forward-looking information or statements can be identified by the use of forward-looking terminology such as "plans", "expects" or "does not expect", "is expected", "budget", "scheduled", "estimates", "forecasts", "intends", "anticipates" or "does not anticipate", or "believes", or variations of such words and phrases or may contain statements that certain actions, events or results "may", "could", "would", "might" or "will be taken", "will continue", "will occur" or "will be achieved".
The forward-looking information contained herein includes, but is not limited to, statements regarding the terms, timing and completion of the proposed spin-out of Graph. By identifying such information and statements in this manner, the Company is alerting the reader that such information and statements are subject to known and unknown risks, uncertainties and other factors that may cause the actual results, level of activity, performance or achievements of the Company to be materially different from those expressed or implied by such information and statements.
Although the Company believes that the assumptions and factors used in preparing, and the expectations contained in, the forward-looking information and statements are reasonable, undue reliance should not be placed on such information and statements, and no assurance or guarantee can be given that such forward-looking information and statements will prove to be accurate, as actual results and future events could differ materially from those anticipated in such information and statements. Accordingly, readers should not place undue reliance on any forward-looking information or statements contained in this press release.
The forward-looking information contained in this press release is made as of the date hereof, and the Company does not undertake to update any forward-looking information that is contained or referenced herein, whether as a result of new information, future events or otherwise, except in accordance with applicable securities laws. All subsequent written and oral forward-looking information and statements attributable to the Company or persons acting on its behalf are expressly qualified in its entirety by this notice.