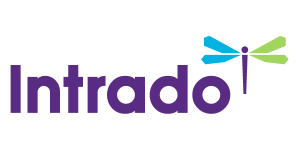 Barrack, Rodos & Bacine Files Securities Class Action Lawsuit Against WageWorks, Inc.
/EIN News/ -- PHILADELPHIA, March 09, 2018 (GLOBE NEWSWIRE) -- Barrack, Rodos & Bacine has commenced a securities class action lawsuit on behalf of purchasers of the securities of WageWorks, Inc. (NYSE:WAGE) ("WageWorks" or "WAGE") from May 6, 2016 through March 1, 2018, inclusive (the "Class Period").  The complaint is styled Government Employees' Retirement System of the Virgin Islands v. WageWorks, Inc., et al., Case No. 5:18-cv-01523, and was filed in the United States District Court for the Northern District of California.  A copy of the complaint will be available at: www.barrack.com/newsroom/recent-news.

On March 1, 2018, WageWorks announced that it would delay filing its annual report on Form 10-K. On the news, shares of WAGE closed at $42.70 per share, down $9.75 per share, or 18.6%, on more than 10-times the stock's average daily trading volume.
The next day, on March 2, 2018, the company said that the delay in reporting its financials was due to a material weakness in internal control over financial reporting as of December 31, 2017, and that its audit committee was conducting an investigation into the company's revenue recognition practices during fiscal 2016. The investigation is also looking at whether there was an open flow of information and appropriate "tone at the top" for an effective control environment at the company. WageWorks said that the investigation is ongoing and may result in the identification of other accounting issues, further material weaknesses, and/or require the restatement of the company's financial statements for previously reported periods.
If you suffered a loss arising from your investment in WageWorks common stock during the Class Period, you have until May 8, 2018, to file a motion with the Court seeking appointment as lead plaintiff.
To discuss your rights regarding the appointment of lead plaintiff and for additional information about your interest in this class action, please contact either Jeffrey A. Barrack, Esq. by email at JBarrack@barrack.com or by telephone at (215) 963-0600 or Samuel M. Ward, Esq. by email at SWard@barrack.com, or by telephone at (619) 230-0800.
Barrack, Rodos & Bacine is a highly experienced securities litigation firm with offices in Philadelphia, PA, New York City, NY, and San Diego, CA. During its 40 years serving institutional investors and public pension fiduciaries, BR&B has recovered over ten billion dollars on behalf of victims of corporate fraud. Prior results do not guarantee similar outcomes.