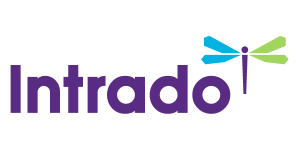 Safirstein Metcalf LLP Announces That Class Actions Have Been Filed Against MiMedx Group, Inc. – MDXG
/EIN News/ -- NEW YORK, March 09, 2018 (GLOBE NEWSWIRE) -- Safirstein Metcalf LLP announces that class action lawsuits have been filed against MiMedx Group, Inc. ("MiMedx" or the "Company") (NASDAQ:MDXG). The class actions are on behalf of a class consisting of investors who purchased or otherwise acquired MiMedx securities between March 7, 2013 and February 21, 2018, both dates inclusive (the "Class Period").
If you purchased or acquired MiMedx securities during the class period, and would like more information about the shareholder class action, please contact Safirstein Metcalf LLP at 1-800-221-0015, or email info@SafirsteinMetcalf.com
If you wish to serve as lead plaintiff, you must move the Court no later than April 25, 2018.   A lead plaintiff is a representative party acting on behalf of other class members in directing the litigation. Any member of the putative class may move the Court to serve as lead plaintiff through counsel of their choice or may choose to do nothing and remain an absent class member.
The complaints allege that throughout the class period Defendants issued materially false and/or misleading statements and/or failed to disclose that: (i) MiMedx was engaged in a "channel-stuffing" scheme designed to inappropriately recognize revenue that had not yet been realized; (ii) the Company lacked adequate internal controls over financial reporting; and (iii) that as a result of the foregoing, MiMedx's publicly disseminated financial statements were materially false and misleading.
On February 20, 2018, MiMedx announced that it would postpone the release of its financial results and Form 10-K filing for 2017. MiMedx stated it had engaged "independent legal and accounting advisors to conduct an internal investigation into current and prior-period matters relating to the allegations regarding certain sales and distribution practices at the Company." Following this news, shares of MiMedx fell from a close of $14.47 per share on February 16, 2018 to a close of $8.75 on February 20, 2018.
Then, on February 22, 2018, the Wall Street Journal published an article entitled "MiMedx, Fast-Growing Developer of Tissue Graft Products, Didn't Report Payments to Doctors." The article reported that MiMedx "has financial ties to more than 20 doctors . . . but the company hasn't reported these payments to the government under a 2013 law." Following publication of the Wall Street Journal article, MiMedx's share price fell over the next two trading sessions, closing at $7.83 on February 23, 2018.
About Safirstein Metcalf LLP
Safirstein Metcalf LLP focuses its practice on shareholder rights. The law firm also practices in the areas of antitrust and consumer protection.  All of the Firm's legal endeavors are rooted in its core mission: provide investor and consumer protection.
Attorney advertising.  Prior results do not guarantee a similar outcome.
Safirstein Metcalf LLP
Peter Safirstein, Esq.
1250 Broadway
27th Floor
New York, NY  10001
1-800-221-0015