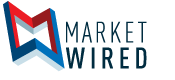 Vancouver Chartered Professional Accountants: Beyond Personal and Professional Tax Planning
Chartered professional accountants now offer a new special service
/EINPresswire.com/ -- VANCOUVER, BC--(Marketwired - March 01, 2018) - As a team of Vancouver Chartered Professional Accountants, the services provided by Mew + Company go beyond helping people (and organizations) with straightforward tax returns. People often need to consult with a professional -- not for personal returns, but for an overall tax plan review. To meet those needs, there's a special service. For more, go to: http://www.mewco.ca/personal-tax-accounting-services/mewco-tax-special/
Mew + Company's income tax consulting special service is not intended to review the accuracy of prior tax returns. The intent is to assess, inform, and assist taxpayers who need to make financial decisions that have tax consequences.
An example of a special service scenario could be advising someone on the most tax-friendly way to invest a $300,000 inheritance, or benefits from donating a piece of art. It's a resource for people wondering about the benefits of buying their children a home or transferring a vacation property.
For people wondering what sort of financial consequences or benefits can be derived from different financial decisions, the team at Mew + Company can look at specific situations and provide different options that help meet different financial goals.
To learn more about the special tax service offered by the professional accountants at Mew + Company, please contact 604 688 9198.
About the Company
Mew + Company, Vancouver, is an ideal solution to the taxation problem. With a simple philosophy of building long-lasting customer relationships, the company has been serving corporate clients in a variety of fields-including restaurants, real estate, retail, and the service industry. Investing in their specialist services will undoubtedly be fruitful for all kinds of clients.
To learn more about Mew + Company and discuss their services, log on to http://mewco.ca/
Lilly Woo, CPA, CA, CFE, CFP
Mew + Company Chartered Professional Accountants
604 688 9198
Company Website: http://www.mewco.ca

EIN Presswire does not exercise editorial control over third-party content provided, uploaded, published, or distributed by users of EIN Presswire. We are a distributor, not a publisher, of 3rd party content. Such content may contain the views, opinions, statements, offers, and other material of the respective users, suppliers, participants, or authors.