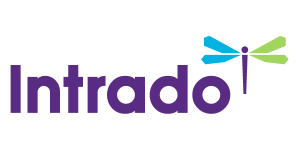 Social Media Sensation LeJuan James Named Recipient of Hispanicize 2018 Latinovator Award
The Dominican and Puerto Rican digital star will be honored Tuesday, April 18th
/EIN News/ -- MIAMI, Feb. 28, 2018 (GLOBE NEWSWIRE) -- Social Media sensation LeJuan James, one of the best known and most influential comedy creators in the United States, today was named the first recipient of Hispanicize 2018 Latinovator Award. LeJuan will be honored on April 17th, the first day of the Hispanicize event that runs through April 19th in Miami's JW Marriott Marquis (www.hispanicizeevent.com).

Born Juan Atiles to a Dominican mother and Puerto Rican father, LeJuan James (who chose his stage name as an ode to his favorite basketball star, LeBron James) is one of the fastest growing social media influencers and comedians to date with over five million followers across Facebook, Instagram and other digital platforms. The comedic actor made his leap into the public eye with gut splitting skits portraying a wide range of iconic Latino characters that he created.
The Latinovator Awards recognize Latino celebrities, business professionals and other high achievers who have become successes or whose stories of achievements are remarkable or inspirational.
"LeJuan James represents the growing breed of Latinx millennials who through their impressive social media influence are using their voices and talents to put their stamp in our culture," said Hispanicize Media Group co-founder Katherine Johnson-Gunn. "What makes LeJuan stand out is not only that he exemplifies these new celebrities that are impacting society but that he has done this with a positive and uplifting message that is well-worth recognizing."
LeJuan James is signed to the prestigious WME Entertainment, a talent agency whose roster boasts the likes of Ben Affleck, Christian Bale, Catherine Zeta-Jones, Emma Stone, and more. In addition, James has signed lucrative deals with brands and collaborated in films and music videos, such as with Walt Disney Pictures' Pirates of the Caribbean: Dead Men Tell No Tales, and most recently LeJuan James' 'grandma' character made an appearance in Camila Cabello's 'Havana' music video, which combined has received approximately one billion views to date.
LeJuan James joins a prestigious roster of Latinovator Award recipients that includes Rita Moreno, Soledad O'Brien, Rosario Dawson, Lele Pons, Emilio Estefan, Maria Elena Salinas, Sheila E., Don Francisco, Luis Fonsi and others. Altogether Hispanicize Miami will name 3 recipients for 2018. Each of the innovators will be presented with their awards individually in person at Hispanicize 2018 as part of a special general session where they will talk about their inspirations, business habits and road to success.
In addition to the top Hispanic marketing agencies, PR firms, & brands that speak at Hispanicize 2018, digital influencers will also hear from more than 100+ top multicultural creators, bloggers, & influencers in 35+ sessions.
Hispanicize 2018 will feature more than 100+ speakers in 70+ sessions, town halls, workshops, fireside chats & keynotes. Hispanicize 2018 also features the 2nd annual exclusive Hispanicize CMO & Diversity Summit, the social media Tecla Awards, the Positive Impact Awards, the Artists on The Rise stage, the Spanish-language Journalists Conference, the First Annual Hispanicize Diversity Marketing & Communications Career Fair and Hispanicize U.
About The Hispanicize Event 
Now in its 9th year, Hispanicize 2018 Week (www.HispanicizeEvent.com) (#Hispz18) is the iconic, largest annual event for Latino trendsetters and newsmakers in digital content creation, journalism, marketing, entertainment and tech entrepreneurship.
Hispanicize 2018 is expected to draw more than 2,500 of the nation's most influential Latino professionals from the industries of digital content creation, journalism, music, marketing, film and business over four days. The event will take place in downtown Miami's JW Marriott Marquis hotel, April 17-19, 2018.
The Hispanicize event is a launch pad for creative endeavors, new products, technologies, marketing campaigns, films, books and more targeting Latinos in the U.S. and/or Puerto Rico.
The Hispanicize event is owned and operated by Hispanicize Media Group, LLC, the parent company of DiMe Media, Hispanic Kitchen, Latina Moms, Exit 7 and the Hispanic PR Blog.
The Hispanicize Event can be found on Facebook https://www.facebook.com/Hispanicize, Instagram (@HispanicizeEvent) and Twitter (@Hispanicize).
CONTACT: 
Michele McQueen 
DavEllePR 
(917) 370-6016 
michelle@davellepr.com