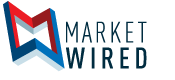 Avaya to Highlight the Value of the Digitally Transformed Business at Enterprise Connect 2018
Avaya SVP Laurent Philonenko to discuss how companies can embrace industry disruption and digital transformation by leveraging UC and CC solutions during his Industry Vision address
/EINPresswire.com/ -- SANTA CLARA, CA--(Marketwired - February 28, 2018) - Avaya Holdings Corp. (NYSE: AVYA) today announced plans to lay out at Enterprise Connect 2018 how businesses can leverage digital transformation strategies by connecting their entire enterprise ecosystems using the latest unified communications (CC) and contact center(CC) solutions offered by Avaya. These solutions can be easily and quickly implemented and integrated for customers with their preferred deployment model, whether cloud, hybrid or on-premises.
At Enterprise Connect, Avaya will present specific use cases in a number of industry verticals that makes tangible how customers can drive business improvement by leveraging UC/CC solutions in the context of digital transformation. Avaya is a Diamond sponsor of Enterprise Connect, a leading conference and exhibition for enterprise communications that will be held March 12-15 at the Gaylord Palms Resort and Convention Center, Orlando, FL.
Avaya executives and associates will participate in a number of speaking sessions, including a featured, industry vision address given by Laurent Philonenko, Avaya SVP and GM for Solutions and Technologies. Laurent will discuss how Avaya is uniquely qualified to help companies address the UC and CC opportunities that arise from mobility, automation, machine learning and cloud adoption within a single platform to achieve better business outcomes.
"Most companies are already in some stage of digital transformation even as new technologies come onto the scene that can offer significant benefits to the business, customers and employees. As a result of today's flexible, customizable and open platforms that are built for speed-of-innovation and personalization, we have finally reached the point in time when the same applications used to provide excellent customer experiences can be used to provide excellent employee collaboration experiences. Specifically, it is with an open platform that the value of mobility, automation, artificial intelligence, and cloud can be realized throughout the entire enterprise to accommodate changing business priorities and keep them ahead of the market," said Philonenko.
In addition, Mercer Rowe, SVP and GM of Cloud Services for Avaya, will participate in the "Contact Center Executive Forum: The Cloud and Beyond," on the opening day of the show. For a full schedule of Avaya subject matter experts participating in conference sessions, please see below.
Avaya is also a co-sponsor of the TADhack Hackathon, a pre-show event that will enable developers to have hands on experience with communications APIs, UCaaS, CCaaS, and UC&C. Attendees will experience first-hand what is possible through vendor technology and build skills in programmable communications. The Hackathon will be held at the Valencia College Collaborative Design Center. Attendees will use sponsor developer resources and technology in order to create APIs that are aimed at solve a business issue. Conference attendees will be able to meet the TADhack winners in a session held Monday afternoon during Enterprise Connect.
In Booth 1918 on the Enterprise Connect exhibit floor, Avaya will demo UC cloud-based solutions for powering efficient collaboration in verticals such as healthcare, hospitality, and public safety and more across mobile devices, browser-based clients and desktops. In addition, booth guests will be able to see demonstrations of Avaya's new, omni-channel contact center tools and capabilities branded Oceana.
The Avaya Innovation Lounge (located at Orange Blossom Ballroom) will provide guests a look at what's next for the connected world of business by allowing customers and partners to interact with Avaya demos as well as talk with Avaya's developers who are focused on rolling out new solutions incorporating artificial intelligence (AI), machine learning, automation, IoT, mobile cloud technologies for vertical industries. Customers and partners wishing to visit the Lounge should contact their Avaya account representatives to pre-register for admission.
Schedule of Avaya appearances and Sponsored Events
Saturday-Sunday, March 10-11
Monday, March 12
"Core Communications 2021: From Call Control to Digital Transformation" - Tim Gogal, 8:00-8:45am, Sun A
"Decision Factors in Choosing a UCaaS Provider" - Karen Hardy, 8:00-8:45am, Sun B
"Executive Forum: The Cloud and Beyond" - Mercer Rowe, 3:15-4:00pm, Osceola A
"Meet the TADHack Winners" - 3:15-4:00 pm, Osceola B
Tuesday, March 13
Market Leaders, Tuesday, March 13, Steve Forcum, 2:00-2:20pm, Market Leaders Theater in Expo
Wednesday, March 14
"Industry Vision Address", Laurent Philonenko, 9:40-10:00am, Osceola C
"E-911: Proactive Strategies for Success", Mark Fletcher, 3:00-3:45pm, Osceola A
"Building Your UC Developer Community", Eric Rossman, 4:00-4:45pm, Sun B
Thursday, March 15
"Resiliency, Disaster Recovery & Emergency Communications: New Threats, New Ways to Prepare", Jean Turgeon, 10:15-11:15am, Sun A
About Avaya
Avaya is a global leader in digital communications software, services and devices for businesses of all sizes. Our open, intelligent and customizable solutions for contact centers and unified communications offer the flexibility of Cloud, on-premises and hybrid deployments. Avaya shapes intelligent connections and creates seamless communication experiences for our customers, and their customers. Our professional planning, support and management services teams help optimize solutions, for highly reliable and efficient deployments. Avaya Holdings Corp. is traded on the NYSE under the ticker AVYA. For more information, please visit www.avaya.com
Cautionary Note Regarding Forward-Looking Statements
This document contains certain "forward-looking statements." All statements other than statements of historical fact are "forward-looking" statements for purposes of the U.S. federal and state securities laws. These statements may be identified by the use of forward looking terminology such as "anticipate," "believe," "continue," "could," "estimate," "expect," "intend," "may," "might," "our vision," "plan," "potential," "preliminary," "predict," "should," "will," or "would" or the negative thereof or other variations thereof or comparable terminology and include, but are not limited to, expected feature releases, statements about future products, expected revenue results and estimated fresh start accounting adjustments to revenue. The company has based these forward-looking statements on its current expectations, assumptions, estimates and projections. While the company believes these expectations, assumptions, estimates and projections are reasonable, such forward-looking statements are only predictions and involve known and unknown risks and uncertainties, many of which are beyond its control. These factors are discussed in the company's Registration Statement on Form 10 filed with the Securities and Exchange Commission (the "SEC"), may cause its actual results, performance or achievements to differ materially from any future results, performance or achievements expressed or implied by these forward-looking statements. For a further list and description of such risks and uncertainties, please refer to the company's filings with the SEC that are available at www.sec.gov. The company cautions you that the list of important factors included in the company's SEC filings may not contain all of the material factors that are important to you. In addition, in light of these risks and uncertainties, the matters referred to in the forward-looking statements contained in this report may not in fact occur. The company undertakes no obligation to publicly update or revise any forward-looking statement as a result of new information, future events or otherwise, except as otherwise required by law.
Follow Avaya on Twitter, Facebook, YouTube, LinkedIn, Flickr and the Avaya Connected Blog.
Source: Avaya Newsroom