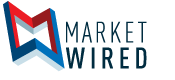 Brewton-Parker College Chooses D2L's Brightspace to Modernize Learning
/EINPresswire.com/ -- WATERLOO, ON--(Marketwired - February 27, 2018) - D2L, the global learning technology leader, announces that Brewton-Parker College, the only accredited four-year Christian college south of Macon, GA, and north of Jacksonville, FL, selected its Brightspace Learning Management System (LMS) to deliver a modern learning environment to both students and faculty.
"As a rural school, we must have an LMS to effectively reach more students and provide them with an educational experience catered to individual learning needs and styles," said Lynn Addison, Chair, Division of Online, Developmental & External Programs, Brewton-Parker College.
"Brightspace represents a considerable step forward for us to deliver the tools we need to bring a higher level of education and engagement for all of our students ¾ on campus or online," said Jonathan Cowart, Director of Online, Brewton-Parker College.
To achieve its learning objectives, the leaders of Brewton-Parker College needed to replace its legacy LMS. The review process, which included Canvas and others, solicited feedback from faculty and staff through focus groups and demos. The near unanimous consensus was that Brightspace is the easiest and most intuitive LMS, with a robust set of features and functionality that will allow faculty to modernize how they teach, monitor and engage with students. The platform's ability to integrate with third-party tools and responsive interface designed to work across any device were also critical components in their decision.
"The leaders at Brewton-Parker College know that, to foster the skills students need to be successful in today's world, the classroom must be transformed into a more personal and engaging learning environment," said John Baker, President and CEO of D2L. "We are honored that they have chosen Brightspace to accelerate this transformation, and deliver a superior learning experience to more students than ever before."
ABOUT BRIGHTSPACE
Brightspace is a cloud-based learning platform that makes online and blended learning easy, flexible, and smart. Brightspace is a quantum leap beyond traditional Learning Management System (LMS) – it is easy to drag-and-drop content to create engaging courses, supports all mobile devices, has industry-leading uptime, and is accessible for all learners. Plus, Brightspace enables the future of learning with a gaming engine, adaptive learning, video management, intelligent agents, templated interactives for course design, full support for outcomes or competency-based learning, and actionable learning analytics.
D2L's Brightspace was named the #1 LMS in Higher Ed by Ovum Research and #1 in Adaptive Learning by eLearning Magazine. In addition, Aragon Research included D2L in its highly coveted Hot Vendors In Learning list.
ABOUT D2L
D2L believes learning is the foundation upon which all progress and achievement rests. Working closely with clients, D2L has transformed the way millions of people learn online and in the classroom. Learn more about D2L for schools, higher education and businesses at www.D2L.com.
© 2018 D2L Corporation.
The D2L family of companies includes D2L Corporation, D2L Ltd, D2L Australia Pty Ltd, D2L Europe Ltd, D2L Asia Pte Ltd and D2L Brasil Soluções de Tecnologia para Educação Ltda. All D2L marks are trademarks of D2L Corporation. Please visit D2L.com/trademarks for a list of D2L marks.
All D2L marks are trademarks of D2L Corporation. Please visit D2L.com/trademarks for a list of D2L marks.
D2L PRESS CONTACT
Virginia Jamieson, Vice President of PR and AR, D2L Ltd., 650-279-8619, virginia.jamieson@D2L.com, Twitter: @D2L

EIN Presswire does not exercise editorial control over third-party content provided, uploaded, published, or distributed by users of EIN Presswire. We are a distributor, not a publisher, of 3rd party content. Such content may contain the views, opinions, statements, offers, and other material of the respective users, suppliers, participants, or authors.