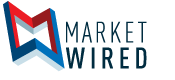 Darwin Deason, Xerox's Third-Largest Shareholder, Seeks, for the Benefit of All Xerox Shareholders, to Enjoin Xerox/Fuji Transaction and Joint Venture on the Basis of Fraud and Breaches of Fiduciary Duties
/EINPresswire.com/ -- NEW YORK, NY--(Marketwired - February 13, 2018) - Darwin Deason, a long-term and third-largest shareholder of Xerox Corp. ("Xerox"), has filed a lawsuit against Fujifilm Holdings Corp. ("Fuji"), Xerox, current Xerox board members and Ursula M. Burns, Xerox's former Chairman and CEO. The complaint was filed on February 13, 2018, in the Supreme Court of the State of New York, New York County.
In the complaint, Mr. Deason alleges the following:
The Xerox/Fuji transaction is the result of an improper and fraudulently concealed "crown jewel" lock-up agreement that Xerox entered into with Fuji 17 years ago, that was never disclosed to Xerox's shareholders before the signing of the Xerox/Fuji transaction;
The "crown jewel" lock-up agreement precludes a transparent and fair process for the potential sale of Xerox;
Despite its duty to do so, Xerox's board fraudulently never disclosed the "crown jewel" lock-up;
Fuji and Fuji Xerox participated in a "WorldCom"-like accounting scandal that was uncovered in 2017 and gave Xerox the right to terminate the crown jewel lock-up provision, but the Xerox Board failed to terminate the provision;
Xerox publicly admitted that the lock up "limit[ed] Xerox's strategic flexibility", which caused the Xerox board to sell 50.1% of Xerox to Fuji;
Xerox/Fuji deal is extremely off-market:
--No control premium for Xerox shareholders
--50.1%/49.9% Fuji control
--Xerox CEO and board members retain jobs
--No Xerox market check or sale process
--Xerox share price has declined 2.4% since the unaffected date (1/10) to Friday's close (date prior to issuance of Icahn/Deason letter); and
Deason seeks to enjoin the transaction, terminate the Xerox/Fuji joint venture lock-up and joint venture agreements and pursue strategic alternatives for Xerox.
King & Spalding LLP is representing Mr. Deason in this matter.
SECURITY HOLDERS ARE ADVISED TO READ THE PROXY STATEMENT AND OTHER DOCUMENTS RELATED TO THE SOLICITATION OF PROXIES BY CARL ICAHN, DARWIN DEASON AND THEIR RESPECTIVE AFFILIATES FROM THE SHAREHOLDERS OF XEROX CORPORATION IN CONNECTION WITH THE PROPOSED TRANSACTIONS BETWEEN XEROX CORPORATION AND FUJIFILM HOLDINGS CORPORATION (THE "TRANSACTION") AND/OR FOR USE AT THE 2018 ANNUAL MEETING OF SHAREHOLDERS OF XEROX CORPORATION (THE "ANNUAL MEETING") WHEN THEY BECOME AVAILABLE BECAUSE THEY WILL CONTAIN IMPORTANT INFORMATION, INCLUDING INFORMATION RELATING TO THE PARTICIPANTS IN SUCH PROXY SOLICITATION. WHEN COMPLETED, A DEFINITIVE PROXY STATEMENT AND A FORM OF PROXY RELATED TO THE TRANSACTION AND/OR THE ANNUAL MEETING WILL BE MAILED TO SHAREHOLDERS OF XEROX CORPORATION AND WILL ALSO BE AVAILABLE AT NO CHARGE AT THE SECURITIES AND EXCHANGE COMMISSION'S WEBSITE AT HTTP://WWW.SEC.GOV. INFORMATION RELATING TO THE PARTICIPANTS IN SUCH PROXY SOLICITATION IS CONTAINED IN THE SCHEDULE 14A FILED BY CARL ICAHN, DARWIN DEASON AND THEIR RESPECTIVE AFFILIATES WITH THE SECURITIES AND EXCHANGE COMMISSION ON JANUARY 22, 2018.
Contact:
Deason Capital Services, LLC
Jennifer Cole
(214) 378-3600

EIN Presswire does not exercise editorial control over third-party content provided, uploaded, published, or distributed by users of EIN Presswire. We are a distributor, not a publisher, of 3rd party content. Such content may contain the views, opinions, statements, offers, and other material of the respective users, suppliers, participants, or authors.