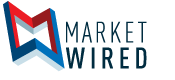 Data I/O Joins Infineon's Security Partner Network to Provide Turnkey Security Provisioning Solution to OEMs
Data I/O joins industry leaders to democratize security for connected devices with a secure manufacturing process
/EINPresswire.com/ -- REDMOND, WA--(Marketwired - February 13, 2018) - Data I/O Corporation (NASDAQ: DAIO), a leading global provider of advanced data programming and security provisioning solutions for flash-memory, flash based microcontrollers, secure elements and authentication ICs announced it joined Infineon's Security Partner Network (ISPN). The ISPN is a network of leading security players who offer solutions around hardware-based security to IoT device manufacturers and service providers. Data I/O is joining Infineon's ISPN to emphasize the need for a secure manufacturing strategy as part of a complete security solution. Data I/O has a long history of helping OEMs move quickly from development to volume production.
"As the Internet-of-Things market grows and attacks become increasingly prevalent, OEMs of all sizes must have a cost-effective and integrated method to enable hardware based security from product design through manufacturing," said Sean Riley, Vice President Marketing and Business Development of Data I/O Corporation. "Data I/O has a long history of supporting Infineon devices; Data I/O is in a unique position to enable the democratization of security for IoT devices."
The SentriX™ Platform provides a trusted, secured and cost-effective provisioning solution for OEMs of any size to embed a hardware-based root of trust in silicon during the manufacturing flow for their IoT products. This process of provisioning silicon devices enables OEMs to add their own unique identity which is cryptographically tied to an embedded hardware based root-of-trust and can prevent unauthorized firmware from executing on the device. An IoT product secured in this way also enables OEMs to provide secure updates to their products in the field. Hardware based security enabled by the SentriX system also ensures supply chain integrity during the manufacturing process. Unauthorized production and cloning are prevented with this approach. The SentriX Platform provides a secure manufacturing process for OEMs using Infineon security enabled devices.
Learn more about SentriX at: www.dataio.com/sentriX
About Data I/O Corporation
Since 1972 Data I/O has developed innovative solutions to enable the design and manufacture of electronic products for automotive, industrial/Internet-of-Things, consumer electronics, markets and their programming center and contract manufacturing partners. Today, our customers manufacture tens of millions of products each year using Data I/O programming solutions to reliably, securely, and cost-effectively deliver their Intellectual Property into programmable devices. Our expertise in programmable integrated circuits, global supply chain processes, factory integration and IP management and protection helps bring innovative new products to life. These solutions are backed by a global network of Data I/O support and service providers, ensuring success for our customers.
Contact:
Data I/O Corporation
Jennifer Higgins
Marketing and Communications Manager
425-867-6922
Email contact


EIN Presswire does not exercise editorial control over third-party content provided, uploaded, published, or distributed by users of EIN Presswire. We are a distributor, not a publisher, of 3rd party content. Such content may contain the views, opinions, statements, offers, and other material of the respective users, suppliers, participants, or authors.