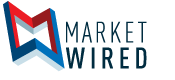 Hampton Financial Corporation Announces Quarterly Cash Dividend on Class A Preferred Shares
/EINPresswire.com/ -- TORONTO, ONTARIO--(Marketwired - Feb 12, 2018) - Hampton Financial Corporation ("Hampton" or the "Corporation") (TSX VENTURE:HFC) (TSX VENTURE:HFC.PR.A) is pleased to announce a quarterly cash dividend of $0.20 per Class A preferred share, payable on March 1, 2018, to Class A preferred shareholders of record as at the start of business on February 22, 2018.
The Corporation, through its wholly-owned subsidiary, Hampton Securities Limited ("HSL"), is actively engaged in family office, wealth management, institutional services and capital markets activities. HSL is a full service investment dealer, regulated by IIROC and registered in Alberta, British Columbia, Manitoba, Saskatchewan, Nova Scotia, Northwest Territories, Ontario and Quebec. The subordinate voting shares, and preferred shares of Hampton are listed on the TSXV under the symbol "HFC" and "HFC.PR.A" respectively.
The TSX Venture Exchange ("TSXV") has in no way approved nor disapproved the contents of this press release. Neither the TSXV nor its Regulation Services Provider (as that term is defined in the policies of the TSXV) accepts responsibility for the adequacy or accuracy of this press release.
Joe Pavao
President & Chief Operating Officer
Hampton Financial Corporation
Hampton Securities Limited
(416) 862-7800


EIN Presswire does not exercise editorial control over third-party content provided, uploaded, published, or distributed by users of EIN Presswire. We are a distributor, not a publisher, of 3rd party content. Such content may contain the views, opinions, statements, offers, and other material of the respective users, suppliers, participants, or authors.