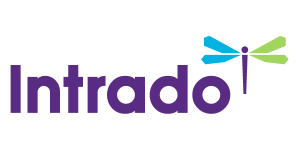 Cumulus Reaches Agreement with Merlin Media
/EIN News/ -- ATLANTA, Feb. 01, 2018 (GLOBE NEWSWIRE) -- Cumulus Media Inc. (PINK:CMLSQ) (the "Company," "we," "us," or "our") today announced that it has reached an agreement with Merlin Media ("Merlin") regarding the operation and sale of WKQX-FM and WLUP-FM in Chicago. Under the terms of the agreement, Cumulus will no longer be required to acquire the Chicago stations for approximately $50 million, and Cumulus and Merlin will temporarily extend the local marketing agreement under which Cumulus has been operating the stations while Merlin conducts a sale process for the stations. Cumulus expects operations at the stations to continue uninterrupted during the sale process.
"We're pleased to reach this mutual agreement, which establishes a clear path forward for these stations and our employees in Chicago following months of negotiations with Merlin," said Mary G. Berner, President and Chief Executive Officer of Cumulus Media Inc. "We continue to be interested in permanently acquiring these stations on economic terms that make sense for our business. In the meantime, as we have for the past several years, Cumulus will continue to operate WKQX-FM and WLUP-FM while Merlin seeks a new owner. Importantly, nothing is changing in the near-term. It is business as usual for team members, advertisers and partners, and we look forward to achieving a favorable outcome for all parties involved."
The agreement with Merlin provides for an approximately three month extension of the local marketing agreement with additional extensions thereafter, exercisable upon mutual agreement by Cumulus and Merlin.
About Cumulus Media
A leader in the radio broadcasting industry, Cumulus Media (PINK:CMLSQ) combines high-quality local programming with iconic, nationally syndicated media, sports and entertainment brands to deliver premium content choices to the 245 million people reached each week through its 446 owned-and-operated stations broadcasting in 90 U.S. media markets (including eight of the top 10), approximately 8,000 broadcast radio stations affiliated with its Westwood One network and numerous digital channels. Together, the Cumulus/Westwood One platforms make Cumulus Media one of the few media companies that can provide advertisers with national reach and local impact. Cumulus/Westwood One is the exclusive radio broadcast partner to some of the largest brands in sports, entertainment, news, and talk, including the NFL, the NCAA, the Masters, the Olympics, the GRAMMYs, the Academy of Country Music Awards, the American Music Awards, the Billboard Music Awards, Westwood One News, and more. Additionally, it is the nation's leading provider of country music and lifestyle content through its NASH brand, which serves country fans nationwide through radio programming, exclusive digital content, and live events. For more information, visit www.cumulus.com.
Contact Information
Investor Relations
Collin Jones
Cumulus Media, Inc.
404-260-6600
Media Inquiries
Michael Freitag / Aaron Palash / Andrew Squire 
Joele Frank, Wilkinson Brimmer Katcher
212-355-4449