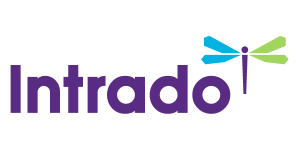 Klondex Continues to Unlock Value at Hatter Graben     
/EIN News/ -- VANCOUVER, British Columbia, Jan. 18, 2018 (GLOBE NEWSWIRE) -- Klondex Mines Ltd. (TSX:KDX) (NYSE American:KLDX) ("Klondex" or the "Company") is pleased to provide the final results from the 2017 surface exploration drill program at the Hatter Graben target near its Hollister Mine ("Hollister"). Initial results for the first five holes of the drill program were published on November 20, 2017. Hollister is located in northern Nevada, USA.

Hatter Graben - Drill Results From Last Five Holes
Hatter Graben Drilling Highlights
Hatter Graben Surface Drilling Highlights from Last Five Holes: (TABLE 1)
H17-010: 4.12 opt AuEq over 1.2 ft, or 141.30 g/t over 0.4 m
and 2.63 opt AuEq over 1.1 ft, or 90.13 g/t over 0.3 m
H17-007: 0.89 opt AuEq over 2.4 ft, or 30.46 g/t over 0.7 m
H17-008: 0.79  opt AuEq over 2.9 ft, or 26.98 g/t over 0.9 m
KEY POINTS: 
The final phase of the Hatter Graben exploration program was completed in December 2017 with ten surface core holes totaling 26,714.5 ft (8,142.6 m). Nine drill holes successfully tested the Hatter Graben vein system while one drill hole (H17-009) was lost short of the designed targets due to poor ground conditions. This program was designed to infill drilling completed during 2008 with the intent to develop an initial inferred resource at Hatter Graben, which is anticipated to be released during the first quarter of this year. (Figure 1)
Drilling from the most recent five holes continued to intersect multiple sub-parallel veins that extend mineralization along strike by approximately 800 ft (243.8 m) and down dip approximately 200 ft (61.0 m), bringing the known extent of the multiple sub-parallel mineralized veins to approximately 1,400 ft (426.7 m) of vertical height and 2,000 ft (609.6 m) of strike length.  Mineralization remains open in all directions. (Figure 2) 
In addition, the drill data suggests that mineralization appears to be strengthening to the east and is hosted in more competent rock compared to the Hollister mine. The preferable ground conditions at Hatter Graben should allow for better vein development, superior dilution control and provides the option for the more efficient long-hole stoping mining method.
Mr. Brian Morris, Senior Vice President, Exploration, said, "Drilling from the more desirable drill sites that were permitted later in the drill season returned significant results. These preferred drill locations allowed us to target the vein system at optimal elevations and extend mineralization to the east. The drill data indicates that the vein system becomes more robust to the east in grade and vein concentrations." Mr. Morris continued, "Moreover, analysis of the drill data shows the evidence of mineralization above the unconformity in the older Eocene-age volcanic rocks. This favorable stratigraphic horizon thickens to the west and offers the possibility to extend mineralization several hundred feet up dip in this area.
Assays were performed by American Assay Laboratories of Sparks, Nevada, as directed under the supervision of Klondex staff. This organization is an ISO 17025 accredited independent laboratory.
A description of the data verification methods, quality assurance program and quality control measures applied can be found in the technical report titled "Technical Report and Pre-Feasibility Study for the Hollister Underground Mine", as amended on August 9, 2017 with an effective date of May 31, 2017, which is available under the Company's issuer profile on SEDAR at www.sedar.com and on EDGAR at www.sec.gov.
Qualified Person
Scientific and technical information in this press release has been reviewed and approved by Brian Morris (AIPG CPG-11786), a "qualified person" within the meaning of NI 43-101.
About Klondex Mines Ltd. (www.klondexmines.com)
Klondex is a junior-tier gold and silver mining company focused on exploration, development, and production in a safe, environmentally responsible, and cost-effective manner. The Company has 100% interests in four producing mineral properties: the Fire Creek Mine, the Midas Mine and ore milling facility, the Hollister Mine, all of which are located in the state of Nevada, USA, and the True North Mine and mill in Manitoba, Canada. The Company also has a 100% interest in the Aurora mine and ore milling facility, also located in Nevada, USA.
Contact:
Mike Beckstead
Director, Investor Relations
O: 775-284-5757
M: 406-290-4165
mbeckstead@klondexmines.com
Cautionary Note Regarding Forward-looking Information
This news release contains certain information that may constitute forward-looking information or forward-looking statements under applicable Canadian and United States securities legislation (collectively, "forward-looking information"), including but not limited to the exploration potential at Hatter Graben or the Hollister Mine, expected gold recoveries, the potential of the drilling to increase resources, the timing of an updated mineral resource update and future exploration and production plans of Klondex. This forward-looking information entails various risks and uncertainties that are based on current expectations, and actual results may differ materially from those contained in such information. These uncertainties and risks include, but are not limited to, the strength of the global economy; the price of gold; operational, funding and liquidity risks; the degree to which mineral resource estimates are reflective of actual mineral resources; the degree to which mineral reserve estimates are reflective of actual mineral reserves; the degree to which factors which would make a mineral deposit commercially viable are present; the risks and hazards associated with underground operations; and the ability of Klondex to fund its substantial capital requirements and operations. Risks and uncertainties about the Company's business are more fully discussed in the Company's disclosure materials filed with the securities regulatory authorities in Canada and United States available at www.sedar.com and www.sec.gov, respectively. Readers are urged to read these materials. Klondex assumes no obligation to update any forward-looking information or to update the reasons why actual results could differ from such information unless required by law.
Cautionary note to U.S. investors regarding estimates of measured, indicated and inferred resources and proven and probable reserves
The terms "mineral reserve", "proven mineral reserve" and "probable mineral reserve" are Canadian mining terms as defined in accordance with Canadian National Instrument 43-101-Standards of Disclosure for Mineral Projects ("NI 43-101") and the Canadian Institute of Mining, Metallurgy and Petroleum (CIM)-CIM Definition Standards on Mineral Resources and Mineral Reserves, adopted by the CIM Council, as amended ("CIM Definition Standards") These definitions differ from the definitions in the SEC Industry Guide 7 ("SEC Industry Guide 7") under the Securities Act.
The terms "mineral resource", "measured mineral resource", "indicated mineral resource" and "inferred mineral resource" are defined in, and required to be disclosed by NI 43-101; however, these terms are not defined terms under SEC Industry Guide 7 and are normally not permitted to be used in reports and registration statements filed with the SEC. Investors are cautioned not to assume that all or any part of a mineral deposit in these categories will ever be converted into reserves. "Inferred mineral resources" have a great amount of uncertainty as to their existence, and great uncertainty as to their economic and legal feasibility. It cannot be assumed that all, or any part, of an inferred mineral resource will ever be upgraded to a higher category. Under Canadian rules, estimates of inferred mineral resources may not form the basis of feasibility or pre-feasibility studies, except in rare cases. Investors are cautioned not to assume that all or any part of an inferred mineral resource exists or is economically or legally mineable.
Photos accompanying this announcement are available at
http://www.globenewswire.com/NewsRoom/AttachmentNg/591d54a6-7ae9-462f-9be1-9d56dfbe83c7
http://www.globenewswire.com/NewsRoom/AttachmentNg/4adbf12e-452f-44e3-8417-a57868197870

A PDF accompanying this announcement is available at
http://resource.globenewswire.com/Resource/Download/fb2d15bc-1cbd-46ff-b491-7a23b549d2ff