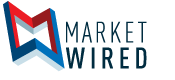 Virgin Pulse Acquires Preventure
Company continues on aggressive growth trajectory in 2018; Extends leadership as largest global provider of SaaS-based employee health and wellbeing solutions
/EINPresswire.com/ -- PROVIDENCE, RI--(Marketwired - January 18, 2018) - Virgin Pulse, the leading global provider of digital employee health, wellbeing and engagement solutions that are changing lives for good®, today announced that it has acquired national corporate wellness provider Preventure, based in Coventry, RI. This move underscores Virgin Pulse's commitment to strategic acquisitions that extend the company's leadership as the world's largest SaaS provider of employee wellbeing solutions.
An expert in fostering healthy habit formation and long-term behavior change, Virgin Pulse is widely recognized for its best-in-class, mobile-first software solutions and unparalleled ability to engage users in improving their health and wellbeing on a daily basis. The company's value-on-investment (VOI) model shows that positive health outcomes at the individual level are driving broader improvements in business performance across its client base, including reduced healthcare costs, decreased absenteeism and higher employee productivity.
"We are thrilled that Preventure is now part of Virgin Pulse," said David Osborne, CEO of Virgin Pulse. "Not only are we neighbors in Rhode Island, our companies share a similar passion for helping clients recognize how investments in employee health and wellbeing are driving broader workplace benefits. As early pioneers in corporate health promotion and fitness, Preventure brings a wealth of knowledge and experience that we are eager to tap as Virgin Pulse continues to lead the market in innovating digital solutions that help organizations simplify, scale and extend their employee wellbeing programs."
"Virgin Pulse has been a strong and worthy competitor of Preventure's for several years," said Mark Correia, CEO of Preventure. "During that time, and especially over the last couple of months, I have gained tremendous respect for their organization and its leadership. Their mission, vision and culture align so closely with ours and they've demonstrated a consistent ability to drive product innovation and sustainable engagement of participants while growing and scaling their company. They have truly become the industry leader and the wellbeing company everyone is chasing. Joining forces ensures that we will have the size, scale and the necessary resources to deliver the very best technology, solutions, user experiences and results to our clients."
Over the past several years, Virgin Pulse has been aggressively expanding its solution portfolio and growing its footprint in the employee wellbeing software market, having acquired Providence-based ShapeUp and Global Corporate Challenge in Melbourne, Australia, in early 2016. Propelled by positive market momentum, high member usage and engagement, substantial R&D investments, and robust global capabilities, Virgin Pulse recently closed its most successful year in the company's history, posting record bookings growth and nearly perfect client retention in 2017. Today, Virgin Pulse has more than 3,000 clients, including 20 percent of the Global Fortune 500, and serves more than 2 million members across 190 countries in 18 languages.
"We couldn't be happier to join the Virgin Pulse team. This is positive news for Preventure customers who now have access to software solutions that will allow them to further enhance and extend their employee wellbeing initiatives," said Laura Walmsley, previously the chief client officer of Preventure and recently appointed senior vice president of business development at Virgin Pulse. "Preventure and Virgin Pulse are completely aligned in our focus on making customers and members successful, and share a strong commitment to delivering solutions that help employees and organizations achieve their health and wellbeing goals. We are eager and excited to help our clients expand, accelerate and scale their corporate wellness programs with Virgin Pulse."
Preventure and IFCN
Since its founding in 1991, Preventure has delivered customized corporate programs and services promoting health, wellness and fitness to more 200 clients and 10 million members across all 50 United States. Its popular IFCN program helps organizations deliver anytime, anywhere fitness to employees by offering reduced fees and trial memberships at more than 13,500 fitness clubs around the world and discounts on home fitness equipment and devices. Through the IFCN program, employees can participate and earn rewards in their corporate wellbeing programs from virtually anywhere. Virgin Pulse plans to modernize and enhance the program and will ultimately integrate it into the Virgin Pulse platform.
Terms of the transaction were not disclosed.
About Virgin Pulse
Virgin Pulse, a leading provider of technology solutions that promote employee and wellbeing and engagement, helps employers create workforces that are happier, healthier and more productive. The company's modern, mobile-first platform delivers personalized user experiences that utilize gamification to engage users in building habits that inspire measurable and sustainable change across individuals and organizations. By helping employees thrive at work and in all aspects of life, Virgin Pulse is helping change lives and businesses around the world for good. More than 3,000 global organizations representing many of the Fortune 500 and Best Places to Work, have selected Virgin Pulse's solutions to engage their workforces and drive their businesses forward. To learn more, visit www.virginpulse.com