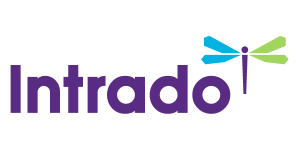 Broadtree Residential, Inc. Acquires 370-Unit Apartment Community in Norcross, GA
Private REIT Adds 'The Reserve at Gwinnett' to Portfolio, Seeks Additional Multifamily Acquisitions
/EIN News/ -- ROCHESTER, N.Y., Jan. 12, 2018 (GLOBE NEWSWIRE) -- Broadtree Residential, Inc. (Broadtree), a private real estate investment trust (REIT) managed by Broadstone Real Estate, LLC (Broadstone), today announced the acquisition of The Reserve at Gwinnett, a 370-unit multifamily apartment community in Norcross, Georgia for a purchase price of $51.0 million.

Built in 1999, The Reserve at Gwinnett is composed of 14 residential buildings totaling nearly 430,000 rentable square feet. In aggregate, the buildings contain 112 one-bedroom units, 194 two-bedroom units, and 64 three-bedroom units, with an average size of approximately 1,160 square feet per unit. All units feature open floorplans with 8 ft. ceilings, walk-in closets, and a patio or balcony. The property also includes 12 attached and 18 detached garages, along with ample surface parking for residents. The community offers numerous attractive amenities, including a new fitness center, modern clubhouse and business center, resort-style swimming pool, grilling area, dog park, and lighted tennis courts.
"We are excited to announce Broadtree's acquisition of The Reserve at Gwinnett, and feel confident that it will serve as an excellent 'cornerstone' investment as we continue to grow the Broadtree portfolio," said Chris Czarnecki, Broadtree's CEO. "We are proud to have achieved this result for our shareholders, and look forward to announcing more exciting news throughout the rest of 2018 and beyond."
Cushman & Wakefield represented the seller in this transaction, and Vaisey Nicholson & Nearpass PLLC represented Broadtree.
About Broadtree Residential:
Broadtree Residential, Inc. (Broadtree) is a private real estate investment trust (REIT) designed to provide shareholders with predictable, tax-sheltered cash flow, and generate attractive total returns via investment in a diversified portfolio of multifamily apartment communities.
Broadtree seeks residential property acquisitions via outright cash purchases and/or through UPREIT transactions. UPREIT transactions (where "UPREIT" stands for Umbrella Partnership REIT) provide a tax deferred exit strategy for owners of real estate who might otherwise recognize a significant taxable gain in a cash sale of a highly appreciated property with a low tax basis. These transactions enable the property owner to exchange owned real estate for an interest in a professionally managed portfolio that is diversified by geography and property type.
Broadtree, which is externally managed by Broadstone, remains open for investment by accredited investors only, with a minimum initial investment of $200,000. Shares are offered via private placement. Please see certain important disclosures regarding Broadtree at broadstone.com/disclosures.
Accredited investors are invited to download an investor kit: Broadstone.com/RG
Media Contact:
Emma Bliss
Senior Associate, Marketing
Emma.Bliss@Broadstone.com      
585.287.6479