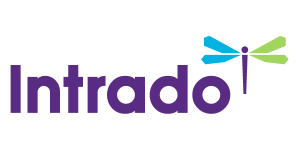 Supernus Mourns the Loss of Board Member William Nuerge
/EIN News/ -- ROCKVILLE, Md., Jan. 12, 2018 (GLOBE NEWSWIRE) -- Supernus Pharmaceuticals, Inc. (NASDAQ:SUPN), It is with great sadness that Supernus announces that William Nuerge, a valued member of its Board of Directors, passed away on January 10, 2018. Mr. Nuerge had a long and distinguished career in the pharmaceutical industry, including serving as CEO of Shire US and Xanodyne Pharmaceuticals until his retirement. Mr. Nuerge joined the Supernus Board of Directors in 2006.

"We are deeply saddened by the passing of Bill, a colleague and a long-time friend who will be sorely missed," said Jack Khattar, President and CEO, Supernus. "For eleven years, Bill contributed greatly to Supernus through his broad business expertise and deep knowledge of operational performance. Bill's death is a tragedy for his family and a great loss to our company. I greatly appreciated his wisdom and counsel on company matters. Our thoughts and prayers are with his family and friends."
About Supernus Pharmaceuticals, Inc.
Supernus Pharmaceuticals, Inc. is a specialty pharmaceutical company focused on developing and commercializing products for the treatment of central nervous system diseases. The Company currently markets Trokendi XR® (extended-release topiramate) for the prophylaxis of migraine and the treatment of epilepsy, and Oxtellar XR® (extended-release oxcarbazepine) for the treatment of epilepsy. The Company is also developing several product candidates to address large market opportunities in psychiatry, including SPN-810 for the treatment of Impulsive Aggression in ADHD patients and SPN-812 for the treatment of ADHD.
Contact:
Jack A. Khattar, President and CEO
Gregory S. Patrick, Vice President and CFO
Supernus Pharmaceuticals, Inc.
301-838-2591
Or
Investor Contact:
Peter Vozzo
Westwicke Partners
Office: (443) 213-0505
Mobile: (443) 377-4767
Email: peter.vozzo@westwicke.com