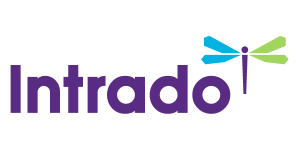 NetworkNewsWire Announces Publication Discussing Interest in Canada's Cannabis Market amid U.S. Uncertainty
/EIN News/ -- NEW YORK, Jan. 12, 2018 (GLOBE NEWSWIRE) -- via NetworkNewsWire -- NetworkNewsWire ("NNW"), a multifaceted financial news and publishing company, today announces the publication of an editorial featuring DOJA Cannabis Company Ltd. (CSE:DOJA) (OTC:DJACF), a client of NNW that is a premium cannabis lifestyle brand with a high-quality, handcrafted cannabis flower.

The publication, titled, "Canada Seen as Safe Haven for Cannabis Investors as U.S. AG Launches Strike Against Industry," reviews shifting tides in policy that have caused uncertainty in the United States while increasing interest in Canadian cannabis companies.
To view the full publication, visit: https://www.networknewswire.com/canada-seen-safe-haven-cannabis-investors-u-s-ag-launches-strike-industry/
On December 21, 2017, DOJA disclosed it had signed a binding Letter of Intent to acquire Tokyo Smoke (http://nnw.fm/UoY1c) … The DOJA-Tokyo Smoke deal has the potential to create a highly differentiated Canadian craft cannabis label that has significant national retail presence and a growing portfolio of premium cannabis lifestyle brands including DOJA, Tokyo Smoke, and Van der Pop. The combined entity, Hiku, will have seven operational, legal cannabis accessory stores in Alberta, British Columbia, and Ontario, representing an unrivaled platform to build brand awareness and reach consumers and will prioritize retail expansion in provinces allowing private cannabis retail. Post-merger, Hiku is expected to have a cash balance of approximately C$31 million, which the company plans to invest in scaling up production capacity, expanding its retail and global footprints, and further build-out of its portfolio of cannabis brands.
DOJA (the name is slang for cannabis) has emerged as a producer of high-quality product, supported by grow rooms equipped with equipment from Surna Inc., cultivation experts and agricultural engineers, and fitted with ductless air handlers, commercial-grade dehumidifiers, in addition to bio-security products using photo-catalytic reaction that sanitizes the air and minimizes breakouts of pests, pathogens and mold.
About DOJA Cannabis Company Limited
DOJA™ is a premium cannabis lifestyle brand growing high-quality, handcrafted cannabis flower. DOJA's wholly owned subsidiary is a licensed producer of cannabis under the ACMPR that has requested its Pre-Sales License Inspection, the last step prior to receiving a license to sell cannabis under the ACMPR. DOJA's state-of-the-art ACMPR-licensed production facility is located in the heart of British Columbia's picturesque Okanagan Valley. DOJA was founded by the proven entrepreneurial team that started SAXX Underwear®. For more information, visit www.DOJA.life
About NetworkNewsWire
NetworkNewsWire (NNW) is an information service that provides (1) access to our news aggregation and syndication servers, (2) NetworkNewsBreaks that summarize corporate news and information, (3) enhanced press release services, (4) social media distribution and optimization services, and (5) a full array of corporate communication solutions. As a multifaceted financial news and content distribution company with an extensive team of contributing journalists and writers, NNW is uniquely positioned to best serve private and public companies that desire to reach a wide audience of investors, consumers, journalists and the general public. NNW has an ever-growing distribution network of more than 5,000 key syndication outlets across the country. By cutting through the overload of information in today's market, NNW brings its clients unparalleled visibility, recognition and brand awareness. NNW is where news, content and information converge.
For more information please visit https://www.NetworkNewsWire.com
Please see full terms of use and disclaimers on the NetworkNewsWire website applicable to all content provided by NNW, wherever published or re-published: http://NNW.fm/Disclaimer
Forward-Looking Statements
This release contains forward-looking statements within the meaning of Section 27A of the Securities Act of 1933, as amended and Section 21E of the Securities Exchange Act of 1934, as amended. All forward-looking statements are inherently uncertain as they are based on current expectations and assumptions concerning future events or future performance of the company. Readers are cautioned not to place undue reliance on these forward-looking statements, which are only predictions and speak only as of the date hereof. In evaluating such statements, prospective investors should review carefully various risks and uncertainties identified in this release and matters set in the company's SEC filings. These risks and uncertainties could cause the company's actual results to differ materially from those indicated in the forward-looking statements.
Corporate Communications Contact:
NetworkNewsWire (NNW)
New York, New York
www.NetworkNewsWire.com
212.418.1217 Office
Editor@NetworkNewsWire.com