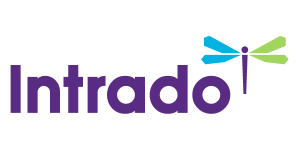 NetworkNewsWire Announces Publication on the Increasing Value of Blockchain Applications
/EIN News/ -- NEW YORK, Jan. 12, 2018 (GLOBE NEWSWIRE) -- via NetworkNewsWire — NetworkNewsWire ("NNW"), a multifaceted financial news and publishing company, today announces the publication of an editorial featuring Victory Square Technologies, Inc. (CSE:VST) (OTC Pink:VSQTF) (FSE:6F6), a client of NNW and venture builder that creates, funds and empowers entrepreneurs predominantly focused on blockchain technology, virtual reality, artificial intelligence, personalized health, gaming and film.

The publication, titled, "Science-driven Blockchain Technology Set to Disrupt the Future," reviews forward-thinking companies harnessing the power and potential of blockchain.
To view the full publication, visit: https://www.networknewswire.com/science-driven-blockchain-technology-set-disrupt-future/
"Victory Square exists to enable the next generation of entrepreneurs to experiment, iterate and reinvent both themselves and their businesses to provide innovative solutions to problems with a global reach," Tejani, stated in the news release. "Pavel is an exemplary individual who has a wealth of experience to impart on other entrepreneurs and we look forward to having him help shape the trajectory of many of the companies in our blockchain portfolio."
The power of blockchain technology is very real and, according to numerous industry reports, it would be folly for businesses to ignore the technology's disruptive potential (http://nnw.fm/rYNS0). Demand for the technology is growing and Victory Square, set to attend and engage over 1,500 major stakeholders in the North American Bitcoin Conference January 18-19 in Florida, will be sponsoring a $100,000 investment prize pool for the top three blockchain companies during the "Pitch Your ICO" session (http://nnw.fm/7EWUd).
About Victory Square Technologies Inc.
Victory Square is a venture builder that creates, funds and empowers entrepreneurs predominantly focused on blockchain technology, virtual reality, artificial intelligence, personalized health, gaming and film. As a technology incubator, Victory Square invests in game-changing entrepreneurs who are provided access to education programs, global mentorship networks, distribution partners, creative workspaces, resources and other forms of operational support to help them scale internationally. For more information, visit www.VictorySquare.com.
About NetworkNewsWire
NetworkNewsWire (NNW) is an information service that provides (1) access to our news aggregation and syndication servers, (2) NetworkNewsBreaks that summarize corporate news and information, (3) enhanced press release services, (4) social media distribution and optimization services, and (5) a full array of corporate communication solutions. As a multifaceted financial news and content distribution company with an extensive team of contributing journalists and writers, NNW is uniquely positioned to best serve private and public companies that desire to reach a wide audience of investors, consumers, journalists and the general public. NNW has an ever-growing distribution network of more than 5,000 key syndication outlets across the country. By cutting through the overload of information in today's market, NNW brings its clients unparalleled visibility, recognition and brand awareness. NNW is where news, content and information converge.
For more information please visit https://www.NetworkNewsWire.com
Please see full terms of use and disclaimers on the NetworkNewsWire website applicable to all content provided by NNW, wherever published or re-published: http://NNW.fm/Disclaimer
Forward-Looking Statements
This release contains forward-looking statements within the meaning of Section 27A of the Securities Act of 1933, as amended and Section 21E of the Securities Exchange Act of 1934, as amended. All forward-looking statements are inherently uncertain as they are based on current expectations and assumptions concerning future events or future performance of the company. Readers are cautioned not to place undue reliance on these forward-looking statements, which are only predictions and speak only as of the date hereof. In evaluating such statements, prospective investors should review carefully various risks and uncertainties identified in this release and matters set in the company's SEC filings. These risks and uncertainties could cause the company's actual results to differ materially from those indicated in the forward-looking statements.
Corporate Communications Contact:
NetworkNewsWire (NNW)
New York, New York
www.NetworkNewsWire.com
212.418.1217 Office
Editor@NetworkNewsWire.com