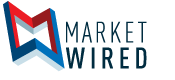 January is Glaucoma Awareness Month
PROVIDENCE, RI--(Marketwired - January 11, 2018) - Glaucoma is the leading cause of irreversible blindness and affects more than 3 million Americans, roughly half of whom don't even know they have it. In honor of National Glaucoma Awareness Month, The Bureau of Internet Accessibility (BoIA) provides tips to companies and organizations to assist them in ensuring their websites are accessible for all users. One suggestion provided by BoIA is to test a website to make sure that it is able to be read by a screen reader. Another suggestion is to certify that a website's color scheme includes enough color contrast and large enough font to make it easier to read for those who have low vision.
It is recommended that all websites adhere to the WCAG 2.0 standards Level A and AA to ensure that all users are able to effectively use the website as it is intended. Website owners should be aware that there is a legal obligation to take proactive steps to improve their website's accessibility in order to avoid litigation and to widen the scope of their web audience.
For more information: https://www.boia.org/blog/start-the-new-year-off-with-national-glaucoma-awareness-month
/EINPresswire.com/ -- About the Bureau of Internet Accessibility (BoIA):
Mobile and Web accessibility compliance is a requirement, but trying to understand the WCAG 2.0 Guidelines and how they relate to ADA, ACAA, OCR, AODA, Section 508 and other compliance requirements, can be confusing. The Bureau of Internet Accessibility (BoIA) has been helping eliminate the accessibility digital divide since 2001. The organization's reports, tools, and services have assisted businesses in improving, maintaining, and proving the accessibility of their websites. With services that include self-help tools, audits, training, remediation and implementation support, BoIA has the experience and expertise to ensure that accessibility efforts are worthwhile and successful. For more information, visit www.BoIA.org.
Distribution channels:
Consumer Goods
,
Education
,
Environment
,
IT Industry
,
Insurance Industry
,
Media, Advertising & PR
,
Movie Industry
,
Technology
,
Travel & Tourism Industry
,
U.S. Politics
...

EIN Presswire does not exercise editorial control over third-party content provided, uploaded, published, or distributed by users of EIN Presswire. We are a distributor, not a publisher, of 3rd party content. Such content may contain the views, opinions, statements, offers, and other material of the respective users, suppliers, participants, or authors.