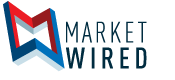 AvatarMind's iPal(R) Robot Unveils New Robot Development Platform
Major update includes a complete end-to-end solution to adapt to a diverse range of applications
Reporters are urged to see iPal in action at AvatarMind's CES booth or book a private demo here: http://bit.ly/iPalCES2018
Click here for high-resolution version
/EINPresswire.com/ -- LAS VEGAS, NV--(Marketwired - January 09, 2018) - AvatarMind, creator of the iPal® Robot, a playful, affordable humanoid robot that serves as a social companion, educator and safety monitor for children as well as the elderly, announced today updates to its robot development platform. The platform is centered around the ability to easily integrate software changes that can adapt iPal to many other applications and use cases.
The iPal Robot Development Platform provides partners with the tools and support needed to enable them to quickly and efficiently modify iPal's software and content for their specific use. They can then deploy and market their own branded robot product at a fraction of the cost of developing their own robot.
Key components of the iPal Robot Development Platform include:
A U.S. developer version of iPal -- English support, an SDK and other tools like a content editor, simulator, and English language documentation
Training and workshops to teach robot development for iPal
Custom software development services for companies who want a robot product but do not have their own internal software development capabilities
An iPal App store where companies can sell upgrades, applications, etc., specific to their customers (in development)
iPal customization services: Changes to plastic outer form, more sensors and custom color highlights
Consulting on the logistics around selling, distributing, and servicing the robots
Technical support for hardware and software repair services
Access to more distribution channels
iPal runs on the Android operating system with extensions for motion, sensor and natural language conversation. Most standard Android apps will also run on the screen on iPal's chest without change. iPal's many motors provide locomotion and ranges of motion for iPal's head and arms. iPal includes multiple infrared and ultrasound sensors for object detection and avoidance to ensure safe human interaction.
"The updates to iPal give partners a chance to tap into the power of customizing iPal with their applications. By making iPal compatible and agile in this way, not only do we provide an educational and social companion, but a more cost-effective device for specific company needs," said AvatarMind CEO John S. Ostrem.
AvatarMind is one of the few companies in the world able to meet the exacting potential of humanoid robots for use among families and hospitality engagement.
For more information about AvatarMind and iPal Robot visit: iPalRobot.com.
Reporters are urged to see iPal in action at AvatarMind's CES booth or book a private demo here.
About AvatarMind
AvatarMind was founded in 2014 with a vision to create highly capable, humanoid robots that are affordable for ordinary families, not just institutions. The company was founded by a group of entrepreneurs from Silicon Valley, PhDs from top universities and robot experts from robotic companies. AvatarMind's experienced research team has deep experience in artificial intelligence, motion control, sensors and power management technologies.
Image Available: http://www.marketwire.com/library/MwGo/2018/1/9/11G149292/Images/F-5d13893d3916a53ca78b0117b8f8a69d.jpg


EIN Presswire does not exercise editorial control over third-party content provided, uploaded, published, or distributed by users of EIN Presswire. We are a distributor, not a publisher, of 3rd party content. Such content may contain the views, opinions, statements, offers, and other material of the respective users, suppliers, participants, or authors.