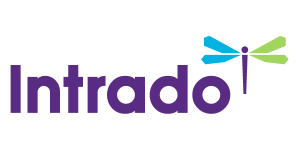 Compass Cannabis Clinics and Starbuds Announce Canadian Joint Venture
/EIN News/ -- CALGARY, Alberta, Jan. 08, 2018 (GLOBE NEWSWIRE) -- 10330698 Canada Ltd. (dba Compass Cannabis Clinics ("Compass Cannabis" or the "Company")) is pleased to announce that it has signed a binding letter agreement with SB CDA LLC ("Starbuds") which sets forth the terms and conditions of a Canadian joint venture (the "Joint Venture") whereby Compass Cannabis and Starbuds will form a jointly held corporation that will be in the business of operating a cannabis retail business within certain Canadian provinces.

Compass Cannabis is a medical cannabis consultation company with eight existing locations across British Columbia and Alberta and another ten expected to open in early 2018. The Company plans to have a number of its clinics converted into retail cannabis dispensaries upon legalization of cannabis for recreational use within Canada. Compass Cannabis and Starbuds plan to leverage the expertise of Starbuds, which has been operating in a mature recreational cannabis market for over four years, to become a leading distribution business within Canada's cannabis industry.
Compass Cannabis anticipates more than doubling its medical patient base in the first quarter of 2018 while continuing an aggressive real estate acquisition strategy in western Canada. Compass Cannabis has also entered into an agreement with the acclaimed architecture and design firm, McKinley Burkart, to provide design services for their retail locations.
Starbuds is one of the leading cannabis retailers in the U.S. with eleven locations across the state of Colorado. Starbuds continues to expand across the U.S., opening its doors in both Maryland and Massachusetts in 2018. As the Starbuds brand goes International, it aims to become a household name for cannabis consumers in legal markets worldwide.
"This merger is representative of the future of the industry. As cannabis continues to become more widely accepted and legalized across the globe, Starbuds rises above the rest, expanding and evolving to meet the demands of the market. Starbuds' expansion into Canada is just the beginning and we couldn't ask for a better partner in the Canadian market." - Brian Ruden, Starbuds Founder & CEO.
Dave Martyn, President of Compass Cannabis, said of the Joint Venture, "Compass is excited to begin this venture with the Starbuds team. For our operations to become the best of breed in the budding Canadian market, it was a natural fit to team up the original 'Pot Barons of Colorado'. Brian, TJ and the Starbuds team bring a wealth of experience and knowledge that will quickly help us to become the leaders in the Canadian retail market, both through corporately owned and franchised locations. The design excellence of McKinley Burkart will continue to set us apart from the rest of the pack".
About Compass Cannabis
Compass Cannabis is a medical cannabis consultation company whose core business is focused on providing educational and consultation services to Canadians who are able to obtain cannabis from a licensed producer under Canada's Access to Cannabis for Medical Purposes Regulations. With existing locations in British Columbia and Alberta, Compass Cannabis intends to become one of Canada's leading cannabis retail companies.
Cautionary Statement Regarding Forward-Looking Information
This ​​news ​​release ​​contains statements ​​that ​​constitute ​​"forward-looking ​​statements." ​​Such ​​forward ​​looking ​​statements ​​involve ​​known and ​​unknown ​​risks, ​​uncertainties ​​and ​​other ​​factors ​​that ​​may ​​cause ​​Compass Cannabis' ​​actual ​​results, ​​performance ​​or achievements, ​​or ​​developments ​​in ​​the ​​industry ​​to ​​differ ​​materially ​​from ​​the ​​anticipated ​​results, performance ​​or ​​achievements ​​expressed ​​or ​​implied ​​by ​​such ​​forward-looking ​​statements. ​​Forward ​​looking statements ​​are ​​statements ​​that ​​are ​​not ​​historical ​​facts ​​and ​​are ​​generally, ​​but ​​not ​​always, ​​identified ​​by ​​the words ​​"expects," ​​"plans," ​​"anticipates," ​​"believes," ​​"intends," ​​"estimates," ​​"projects," ​​"potential" ​​and ​​similar expressions, ​​or ​​that ​​events ​​or ​​conditions ​​"will," ​​"would," ​​"may," ​​"could" ​​or ​​"should" ​​occur.
The forward-looking information in this news release includes disclosure about the terms of the Joint Venture, the proposed structure of the Joint Venture, the conversion and opening of future Compass Cannabis locations and the business and operations of the Joint Venture entity after the completion of the proposed transaction.
Actual results may vary from the forward-looking information in this news release due to certain material risk factors. These risk factors include, but are not limited to: adverse market conditions; the inability of Compass Cannabis or Starbuds to complete the proposed Transaction; reliance on key and qualified personnel; the inability to convert current Compass Cannabis locations into retail cannabis retail locations; and regulatory and other risks associated with the cannabis industry in general. Compass Cannabis cautions that the foregoing list of material risk factors and assumptions is not exhaustive.
Compass Cannabis assumes no obligation to update or revise the forward-looking information in this news release, unless it is required to do so under Canadian securities legislation.
Contact Information
10330698 Canada Ltd.
1650 Pandosy Street
Kelowna, British Columbia V1Y 1P7
Dave Martyn, President
dave.martyn@compasscannabis.ca