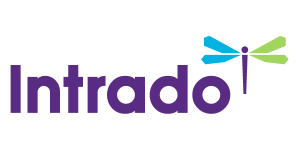 Atlantic Capital Bancshares, Inc. (ACBI) Announces Fourth Quarter 2017 Earnings Release and Conference Call
/EIN News/ -- ATLANTA, Jan. 08, 2018 (GLOBE NEWSWIRE) -- Atlantic Capital Bancshares, Inc. (Nasdaq:ACBI) announced today that it will release fourth quarter financial results on January 29, 2018, before the stock market opens.  The Company will hold a conference call at 10 a.m. ET on the same day to discuss its financial results, highlights and outlook.                                   
For access to the call, dial 844-868-8848 and use the conference number 89772886.  The call will also be webcast and can be accessed in the Investor Relations section of Atlantic Capital's website at www.atlanticcapitalbank.com.
About Atlantic Capital
Atlantic Capital Bancshares, Inc. (ACBI), with assets of $2.6 billion, is a publicly traded bank holding company headquartered in Atlanta, Georgia with corporate offices in Chattanooga and Knoxville, TN. Operating now under the Atlantic Capital brand in Atlanta, northwest Georgia, east Tennessee and Charlotte, North Carolina, Atlantic Capital provides lending, treasury management and capital markets services to small and mid-sized businesses. Our banking offices also provide mortgage, trust and other banking services to private and individual clients.
Investor Relations:
Patrick T. Oakes
Executive Vice President
Chief Financial Officer
Email: Patrick.Oakes@atlcapbank.com
Phone: 404.995.6050
Corporate Communications:
Ashley C. Carson
Executive Vice President
Corporate & Community Affairs
Email: ashley.carson@atlcapbank.com  
Phone: 404.995.6050