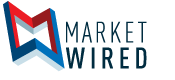 Artisanal Brands, Inc.: Transition to New Operations; Returning to Full-Reporting SEC Status
NEW YORK, NY--(Marketwired - January 08, 2018) - Artisanal Brands, Inc. (OTCQB: AHFP) has entered into a transitional operating agreement with its current licensee effective January 1, 2018. This agreement will start Artisanal's transition into its expansion plan as a direct-to-consumer business focused on its online business and select cheese shop & cafes that will serve as regional shipping hubs. The natural and specialty cheese category is expected to exceed $19 billion this year and Artisanal is seeking to drive greater scale in its online business and new retail outlets by offering reduced shipping rates for overnight deliveries of the finest quality cave-aged cheeses sold online at www.artisanalcheese.com.
/EINPresswire.com/ -- The company's senior lender has agreed to provide the financing needed during the transition period while the company continues to complete a new equity offering to fund the establishment of the 1st retail location. The short-term transition funding plan contemplates the recapitalization of the company's early-stage loans and conversion of its Series A preferred stock subject to shareholder approval.
Artisanal plans to use RBSM, LLC again as its outside independent auditors and will become a fully-reporting SEC filer in 2018.
The company has initiated a site selection plan and has located a property in midtown Manhattan for its first outlet targeted for Spring, 2018 subject to the closure of its funding plans.
About Artisanal Brands, Inc.
The Artisanal Premium Cheese line of products is sold to food wholesalers and retailers, and directly to consumers through the website, www.artisanalcheese.com.
Safe Harbor Statement
Forward-looking statements made in this press release are made pursuant to the "safe harbor" provisions of the Private Securities Litigation Reform Act of 1995. They are based on management's expectations that involve potential risks and uncertainties (more fully described in Company filings made with the U.S. Securities and Exchange Commission) that may result in such expectations not being realized.