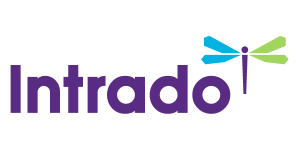 Innovative Law Firms Embrace Technology as Industry Evolves
HighQ Congratulates Clients Named As Most Innovative in U.S.
/EIN News/ -- Kansas City, Mo., Jan. 08, 2018 (GLOBE NEWSWIRE) -- As sponsor of the Financial Times North America Innovative Lawyers report, HighQ congratulates each of the 25 law firms recognized as leaders in innovation, which is an honor earned by each firm for the ways in which they are "thinking differently about their businesses," and "taking the long-term strategic view on technology, research and skills," FT reported.
"The top legal firms in North America are tuned in to the importance of innovation in the legal marketplace, which continues to evolve as new technologies enhance and reshape the delivery of legal services worldwide," said Ajay Patel, co-founder and chief executive officer of HighQ.
Evidence of this evolution is demonstrated by the fact that 16 of the 25 firms honored by FT are leveraging HighQ's collaboration software as a service and content management solution with clients. HighQ was also pleased that Financial Times and candidate firms utilized a fully-branded, dedicated instance of its HighQ Collaborate to facilitate submission questionnaires using the iSheets module.
"We see some common characteristics amongst the most innovative firms – they are redefining their service models to meet client expectations, they are leveraging technology to become more efficient in the delivery of legal services, and most importantly, they are investing in and embracing a culture of change and innovation," Patel said. "These law firms are leading the way with clients who are becoming increasingly focused on embracing technologies and systems to drive outcomes that improve their businesses."
"Innovation is critical for the legal industry's future," Patel continued. "We congratulate the winners for their leadership in this important area and are proud to sponsor these prestigious awards."
FT Innovative Lawyers North America 2017 is a rankings report and awards for North America-based lawyers. The Financial Times uses a unique methodology to rank innovation by lawyers and law firms. More than 500 submissions and nominations were received this year and the entries were judged for originality, leadership and impact in innovation.
About FTIL
The FT Innovative Lawyers Report, compiled by the FT and its research partner RSG Consulting, has become one of the top legal rankings in Europe, North America and the Asia-Pacific region and the accompanying awards are widely regarded as the best researched in the market. Shortlists for the awards comprise the top ranked submissions in each section of the report.
It presents a unique analysis of the legal industry and is the only ranking of lawyers by innovation. Both the report and awards are based on thorough research and robust journalism. The awards are now held annually in London, New York and Hong Kong, bringing together the top legal minds from across the profession in each region to celebrate the year's standout innovations.
About HighQ
HighQ provides innovative enterprise collaboration and content management solutions to the world's leading law firms, financial services companies, governments and corporations. The company's more than than 300 blue chip customers include more than 60 percent of the global top 200 law firms, leading global financial institutions, Fortune and FTSE 50 corporations and innovators in energy, life sciences and chemicals. HighQ combines secure, enterprise-grade technology with an amazing user experience to transform the way businesses collaborate, communicate and share information securely in the cloud. Founded in 2001, HighQ is headquartered in London, with offices in New York, Kansas City, Amsterdam, Frankfurt, Sydney and Ahmedabad.
Beau Wysong
HighQ
913.998.6216
beau.wysong@highq.com