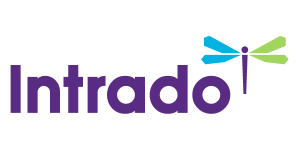 Maximus® Announces the Availability of its New Camera Floodlight with Advanced Preventive Security Features to Safeguard the Home
The innovative floodlight has increased detection range to monitor activity outside the home from any smart device through instant alerts, two-way talk and Wi-Fi camera
/EIN News/ -- LAS VEGAS, Jan. 08, 2018 (GLOBE NEWSWIRE) -- Maximus®, a home security company providing easy-to-install smart home security solutions, today announces the general availability of the Maximus Camera Floodlight – an adjustable floodlight equipped with a Wi-Fi camera and two-way speaker to prevent break-ins by monitoring activity outside the home.

The new Camera Floodlight is the latest product offering from the company that provides easy installation using pre-existing wire fixtures, and continuous surveillance by tapping into live power from the home to deliver convenient home monitoring to consumers. The floodlight is equipped with smart event detection that begins recording 10 seconds before an event is triggered with a live 1080p video feed. Additionally, it detects movement within an improved 70-foot range and 270 degrees in the front or back of the home, and sends instant alerts to the consumer's smartphone. With an enhanced user interface, the updated mobile app allows users to sound a siren, see and speak to people no matter where they are, and call the police via 911 directly from the app in the event of an intruder. The cloud automatically stores all videos triggered by motion or on demand for easy viewing and downloading.
"Our goal is to provide people with smart, yet simplified, home security products, and we strive to give consumers a sense of personal and family safety," said Mark Honeycutt, CEO of Maximus. "We are so excited to announce the availability of the Camera Floodlight to help consumers build a truly connected and safe home that will prevent burglaries and break-ins."
The Camera Floodlight is compatible with Amazon Alexa and Google Home, so users can control the light with verbal commands, like "Alexa, turn on camera floodlight." Consumers can also set custom schedules or use dusk-to-dawn presets to automate light controls within the app.
The Maximus Camera Floodlight is available for $249. To learn more about the Maximus brand, visit www.maximuslighting.com.
About Maximus®:
Maximus® is a home security company providing easy-to-install smart home security solutions, in addition to LED bulbs, LED fixtures, LED low voltage and lighting accessories. The current home security product line includes the Maximus® Smart Security Light, Door Viewer and Camera Floodlight, all available in various styles and controlled through a mobile app with your smartphone, to prevent burglaries or break-ins. For more about the Maximus® brand and its current product line, visit www.maximuslighting.com.  
Media Contact:
Sara Sublousky
Uproar PR for Maximus
321-236-0102 x234
ssublousky@uproarpr.com