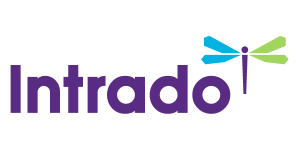 SRS Health Promotes Khal Rai to President & Chief Executive Officer
Former SVP of Development & Operations to Support Company's Continued Growth in Frictionless Transition
/EIN News/ -- MONTVALE, N.J., Jan. 08, 2018 (GLOBE NEWSWIRE) -- SRS Health, a leader in EHR and HCIT solutions for orthopaedics and other high-performance specialty practices, today announces the promotion of Khal Rai to President and Chief Executive Officer, effective immediately. Rai, the former SVP of Development & Operations, takes the reins from Scott Ciccarelli, with whom he has worked closely on creating the company's vision. Bringing more than 20 years of healthcare IT experience to his new role—including spearheading SRS Health's Software Engineering, Business Analysis, Quality Assurance, and Product Management teams since 2014—Rai will continue the path for growth that he helped to define.

"Khal Rai has been an inspirational force at SRS Health, consistently demonstrating a deep understanding of our market, products, partners, and clients' strategic goals—and collaborating on new ways to help achieve those goals," said David Weiss, Chairman of the Board at SRS Health. "Khal was instrumental in clarifying our mission, and he is uniquely qualified to help take the company to the next level without disrupting the significant gains we have already made."
To drive the next phase of growth, Rai will focus on ensuring that SRS Health clients are well-informed and prepared to face today's and tomorrow's marketplace challenges—the company will continue to develop core and partner solutions, services, and support that ensure the focus remains clearly on patient health and practice success.
"I am absolutely honored to take an even larger role at SRS Health, leading a talented team that is deeply committed to fostering success for the patients and practices of our physicians," said Rai.
Rai's career has taken him around the world, including Canada, the Netherlands, the United Kingdom, France, Germany, India, and China. Prior to joining SRS Health in 2014, Mr. Rai spent 15 years at GE in increasingly demanding management roles in the healthcare IT group—including General Management, Product and R&D Leadership positions. He then served as Chief Technical Officer at Omnyx, a joint venture between GE and the University of Pittsburgh Medical Center. Rai received his B.S. degree in Computer Engineering from the University of Cincinnati and his M.S. degree in Electrical Engineering from Purdue University.
About SRS Health
SRS Health, a leading innovator in intelligent data solutions for high-performance specialists, creates frictionless technologies that advance healthcare by enhancing quality, efficiency, and outcomes.
The company's flagship healthcare IT ecosystem—EHR, Outcomes, PM, Patient Portal, and Transcription—is unique in its ability to position high-performance specialists for success in a value-based-payment world. With 20 years of experience, unmatched implementation success, extensive industry and regulatory expertise, and top-rated US-based customer service and support, it is no wonder that SRS is the trusted partner of so many prominent specialty practices. To see how they can prepare you for the future, visit srs-health.com/ehr, read their blog at blog.srs-health.com, e-mail info@srs-health.com, or call 800.288.8369.
PR Contact:
SRS Health
Catherine Armstrong 201-746-7933
carmstrong@srs-health.com
srs-health.com