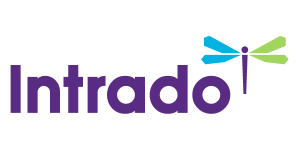 SGS & CBX Software Streamline Retail Sourcing and Quality
/EIN News/ -- HONG KONG, GENEVA, Switzerland and NEW YORK, Jan. 08, 2018 (GLOBE NEWSWIRE) -- SGS and CBX Software are proud to announce the launch of their Extended Quality and Sourcing Solution (EQSS).

SGS, the world's leading inspection, verification, testing and certification service will deliver quality process management through automation through EQSS by bringing together improved data flow along the whole supply chain and better monitoring quality at all stages – from product concept to store.
Utilizing this online, cloud-based system will enable businesses to improve quality, shorten time to market, overcome potential stoppages, and increase efficiency and profitability. "Extended Quality and Sourcing Solution (EQSS) will allow retailers and brands to strongly upgrade their quality control process and shift from end of production control to risk based quality assurance starting at product conception. EQSS encourages transparency and collaboration with all stake holders in the whole supply chain, resulting in risk mitigation and a network of qualified suppliers throughout the extended supply chain," says Tim Chiu, CBX Software Senior Vice President of Client Management. 
As a continuity in their alliance, SGS and CBX initiated the development of the Extended Quality and Sourcing Solution (EQSS) which was designed based on market needs as well as input and feedback from major retailers and brands within the industry. EQSS was developed to increase profits by delivering on-time and on-trend products by cutting lead times, unifying workflow, improving product quality and scaling sourcing operations throughout Asia and emerging markets.
Planning for goods that will be in stores twelve months from today is no longer a must. With an appropriate sourcing management tool, time lines can be shortened by 25% or more. Traditional supply chain processes can be boosted to meet consumer demand for innovative and fashion products at a faster rate. "The volume of data, documents and spreadsheets needed to manage the "day to day" quality process remains a huge challenge for all organizations. There's an unbelievable waste of time due to missed communications: emails lost in overloaded mailboxes, stakeholders not in the communication loop, staff turnover, time zone difference, are just a few of the many issues that are likely creating a backlog. Our objective was to put our operational experience, working with 99% of major global retailers and brands, into the development of an innovative solution that is efficient, has the capacity to be much more responsive to market changes and can still ensure that quality is under strict control at all stages of production. We have combined our expertise of quality and integrity with CBX's expertise in IT and software. It is our duty to continuously support our retail and brands clients to increase speed to market and bring a real game changer" says Charles Ly-Wa-Hoi, Vice President of SGS Global Retail Solutions.   
Interactive, transparent, and easy to use retail sourcing solutions are the future of quality sourcing and are at the heart of Extended Quality and Sourcing Solution (EQSS).
About SGS
SGS is the world's leading inspection, verification, testing and certification company. SGS is recognized as the global benchmark for quality and integrity. With more than 90,000 employees, SGS operates a network of over 2,000 offices and laboratories around the world. Our division Consumer and Retail is the long-term partner of most of the major global consumer good brands and retailers to secure their global sourcing and manufacturing operations. For more information, visit http://www.sgs.com/en/consumer-goods-retail
About CBX
CBX Software is the world's leading Total Sourcing Management solution provider from concept to delivery – combining people, processes, and solutions. CBX helps retailers and brands streamline product development and sourcing all the way from order to production and delivery. Through innovative Sourcing Management, Product Life-cycle Management (PLM), and Production & Order Management technology solutions, CBX empowers the supply chain network by driving collaboration to over 15,000 retail and supply partners and 30,000 users in more than 50 countries. For more information, visit www.cbxsoftware.com.
For further information, please contact:
Stephanie Meyer-Pionchon, Global Marketing Manager
SGS
t: +33 4 42 61 64 46

Mark Hudson, Vice President Global Marketing & Communications
CBX Software
t: +1 617.378.7935