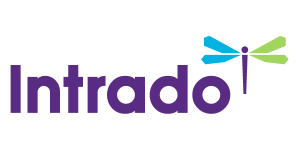 Novea Inc Reg A+ Offering Is Qualified by the SEC for Up to $15 Million
/EIN News/ -- CHEYENNE, Wyo., Jan. 08, 2018 (GLOBE NEWSWIRE) -- Novea Inc, the developer of the Jacana Warranty App, is pleased to announce our Form 1-A Offering Statement is qualified at $3.00 per share.  Regulation A+ allows companies to offer shares to the general public.  The offering will be made only by means of an offering circular.

CEO Howard Nunn stated, "This qualification is an important step in Novea's capital formation process.  Our goal with the proceeds of this offering is to continue integration of Jacana Warranty's digital insurance platform across multiple ecommerce retailers, as well as expand on licensing opportunities with insurance carriers and rolling out our advertising program to make Jacana Warranty a household name."
Novea Inc has also obtained DTC Eligibility, received a CUSIP and engaged a transfer agent to assist in delivery of stock certificates for new shareholders.  Novea has reserved a ticker symbol with the New York Stock Exchange in anticipation of a future public listing.
For additional information on Novea Inc., the offering and any other related topics, please review the Form 1-A offering circular that can be found at the following location:
About Novea Inc.
Novea Inc. is a financial services software company which has developed the Jacana Warranty App (www.JacanaWarranty.com) with the goal of becoming the consumer's choice in the extended warranty market. With its cutting-edge CRM system's fast and convenient service, Jacana Warranty puts the warranty buying power back in the hands of the consumer. Novea has established Jacana Insurance, a wholly owned subsidiary of Novea, Inc. as a captive specialty insurance carrier.
Forward-looking statements
Certain statements in this press release including, but not limited to, statements related to anticipated commencement of commercial production, targeted pricing and performance goals and statements that otherwise relate to future periods are forward-looking statements. These statements involve risks and uncertainties, which are described in more detail in the Company's periodic reports filed with the SEC, specifically the most recent reports which identify important risk factors that could cause actual results to differ from those contained in the forward-looking statements. Forward-looking statements are made and based on information available to the Company on the date of this press release. Novea Inc. assumes no obligation to update the information in this press release.
For additional information...
John McDermott, Investor Relations
(858) 472-1694
Novea Inc.