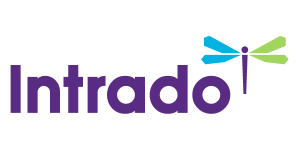 Shelton Tactical Credit Fund Receives 5-Star Morningstar Rating
Fund crosses three-year mark as the #1 fund in its category.
/EIN News/ -- Denver, Jan. 08, 2018 (GLOBE NEWSWIRE) -- Denver—January 8, 2018— Shelton Capital Management today announced that its Shelton Tactical Credit Fund (DEBTX/DEBIX), received a 5‐star Overall Morningstar RatingTM, based on risk-adjusted returns as of January 3, 2018. The Fund's three-year performance ranks first among 47 funds in the Morningstar Long-Short Credit Category as of January 3, 2018, based on average annual total returns.
Since inception on December 16, 2014, the Fund has beaten its benchmark returning 7.09% annualized over the three-year period versus 1.60% annualized for the Morningstar Long-Short Credit Category as of January 3, 2018.
The Fund seeks to deliver current income and capital appreciation by investing primarily, under normal market conditions, in corporate fixed income and/or equity securities that it believes are undervalued. It employs relative value, event-driven, and hedging investment styles in allocating Fund assets across asset classes and capital structures including both long and/or short positions in seeking to achieve its investment objective and reduce risk. Additional details on fund performance and investment specifics are available on the Shelton Capital Management website.
Portfolio Manager John Harnisch offers that "As investors continue to look for income solutions in a low yield environment and given the growing consensus that rates are moving higher in 2018, this fund seeks to deliver an attractive yield while mitigating interest rate risk".
###
About Shelton Capital Management
Shelton Capital Management is a multi-strategy asset manager offering investment solutions including mutual funds and separate accounts to the clients of wealth managers, the retirement plan market, and individual investors. Founded in 1985, Shelton Capital Management has maintained consistent investment principles and a steadfast focus on authentic customer service. With offices in San Francisco, Denver and Greenwich, CT, Shelton Capital Management manages over $1.93 billion in client assets as of 9/15/17. For additional information, please visit us at http://sheltoncap.com or call (800) 955-9938.
The Shelton Tactical Credit Fund is distributed by RFS Partners, a member of FINRA and affiliate of Shelton Capital Management.
© 2017 Morningstar, Inc. All Rights Reserved. The information contained herein is proprietary to Morningstar and/or its content providers. It may not be copied or distributed and is not warranted to be accurate, complete or timely. Neither Morningstar nor its content providers are responsible for any damages or losses arising from any use of this information.
The Morningstar Rating™ for funds, or "star rating", is calculated for managed products (including mutual funds, variable annuity and variable life subaccounts, exchange-traded funds, closed-end funds, and separate accounts) with at least a three-year history. Exchange-traded funds and open-ended mutual funds are considered a single population for comparative purposes. It is calculated based on a Morningstar Risk-Adjusted Return measure that accounts for variation in a managed product's monthly excess performance, placing more emphasis on downward variations and rewarding consistent performance. The top 10% of products in each product category receive 5 stars, the next 22.5% receive 4 stars, the next 35% receive 3 stars, the next 22.5% receive 2 stars, and the bottom 10% receive 1 star. The Overall Morningstar Rating for a managed product is derived from a weighted average of the performance figures associated with its three-, five-, and 10-year (if applicable) Morningstar Rating metrics. The weights are: 100% three-year rating for 36-59 months of total returns, 60% five-year rating/40% three-year rating for 60-119 months of total returns, and 50% 10-year rating/30% five-year rating/20% three-year rating for 120 or more months of total returns. While the 10-year overall star rating formula seems to give the most weight to the 10-year period, the most recent three-year period actually has the greatest impact because it is included in all three rating periods.
Important Information
INVESTMENTS ARE NOT FDIC INSURED OR BANK GUARANTEED AND MAY LOSE VALUE
It is possible to lose money by investing in the Fund. Past performance does not guarantee future results. Investors should consider a Fund's investment objectives, risks, charges and expenses carefully before investing. The prospectus contains this and other information about the fund. To obtain a prospectus, visit www.sheltoncap.com or call (800) 955-9988. A prospectus should be read carefully before investing.
Morrison Shafroth
Momentum FiComm
mo.shafroth@shafroth.com
720-470-3653